GREY MATTER: Episode 47 – Take back your financial power using the Infinite Banking Concept
The views & opinions expressed in this web series are not necessarily the views and opinions of Connected Media Inc. o/a Lakeland Connect, its employees, sponsors, advertisers, or affiliates.
In this episode, Constitutional Lawyer Leighton Grey and Richard Canfield have a conversation about how he came to find himself in the world of financial independence, what it means to take back the banking function in your own life, and how that can help you protect and grow your net worth.
Richard has been passionate about wealth-building from an early age. The son of entrepreneurs, he worked afternoons and evenings for the family business while maintaining honor grades in high school. In 1999, he entered the electrical trade and quickly established his reputation as the young man who could be counted on to take full responsibility for any project and deliver outstanding results every time. By the age of 21, Canfield had also received a practical education in real estate investing, having handled the financing and cash flow of multiple properties in his family's portfolio in addition to his own ventures. All while working full-time and completing his Electrical Apprenticeship. At age 26 he was earning a healthy six figures contract for an oil sands giant in Ft. McMurry, Alberta.
Richard dove headfirst into mastering the Infinite Banking Concept®, optimizing it for Canadians, and connecting with people who were tired of not having control over their financial destiny. Today, Richard's passion for teaching and helping others join him at his level of success is his primary mission in business and in life. Richard is an Authorized IBC Practitioner and recognized by the Nelson Nash Institute®, where he rapidly distinguished himself as one of R. Nelson Nash's star students. For Richard, helping families take more control back over their financial life is one of the most gratifying feelings. He believes that if we help raise the financial independence of more and more people we also increase the power and potential to give to our communities. This ripple effect stretches much wider than just the folks he is able to help. Mr. Canfield enjoys connecting with people that are excited about taking control back of their financial life and are ready to get engaged regularly in the process. They want to attend client events and webinars, become active members of the Private Banker community and share their excitement and wins by embracing this concept with friends and family.
Canfield & Grey take a deep dive into why it's so important to take back your power and control when it comes to your financial decisions, how important it is to adjust the way you think about money, and how you can become a practitioner of the Infinite Banking Concept. To find more from Richard Canfield you can visit: www.RichardCanfield.ca
This episode's recommended reading:
Think and Grow Rich! – Napoleon Hill https://amzn.to/3Lr8qgh
Awaken The Giant Within – Tony Robbins https://amzn.to/3DFSy7Q
Becoming Your Own Banker – R. Nelson Nash https://amzn.to/3SkGi0A
Make sure to subscribe to the channel and turn on notifications for future episodes as we are aiming to deliver a new conversation each week full of new ideas and ways to explore the world around us. Remember to follow our other social channels for news, updates, and cool offers from our sponsors as we continue to challenge the status quo and bring thoughtful conversations to the hungry minds who are willing to dabble in the Grey Area! For everything else Grey Matter Visit: https://linktr.ee/greymatterlinks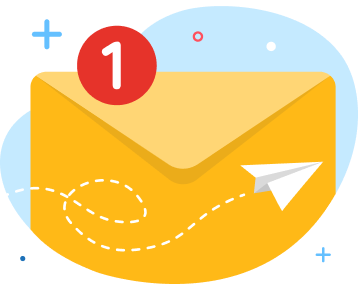 news via inbox
Get Connected! Sign up for daily news updates.