St. Paul cutting redtape for homeowners looking to develop & rent in-law suites
Town of St. Paul council reviewed its Bylaw pertaining to in-law suites at the September 27th regular council meeting. Mayor of St. Paul, Maureen Miller said the move is to make it easier for residents to have an additional living quarters within a house.
"In-law suites was a description, that we had in our bylaws, that meant a basement suite that is accessible to the rest of your home, that you might have in-laws living there or maybe a student, we're now removing those conditions," the mayor said it'll make it easier for the residents. "They won't have to come to us and ask for a permit to use [the suite]."
The suggestion to amend the bylaw came from the Committee of the Whole meeting on September 15th.  The public notice is now available on the town's website here.
"There will still be parametres around [in'law suites], it has to meet all the safety standards, excreta. But we just didn't want to have one more hindrance to it," Miller suggested that any residents wanting to know if they qualify for having a suite in their home to check the town's websites. Council will also be looking into exterior access suites and if anything needs to be updated to allow for residents to more easily rent.
BYLAW 2022-10:
The purpose of the proposed Bylaw No. 2022-10: Land Use Bylaw Text Amendment is to repeal (remove) Section 5.42: In-Law Suites and related regulations in the Land Use Bylaw.
Seacans
In addition town council also gave First Reading to another Land Use Bylaw Text Amendment, this one regarding seacans. Miller explained, "years ago this came forward and we didn't feel it was appropriate, especially in residential areas." After some review of the matter, it was brought to council's attention that seacans may be a better option for crime prevention, in terms of storage units.
"There are parametres around it, your lot needs to be an appropriate size, needs to be in the proper locations, conducive of your neighbours and your area," Miller noted seacans are aesthetically nicer [than previously].
BYLAW 2022-11:
The purpose of the proposed Bylaw No. 2022-11: Land Use Bylaw Text Amendment is to:
Repeal and Replace Section 5.18: Intermodal Storage Containers (Seacans);
Amend the "Storage Facility" definition that removes the words "an intermodal storage container";
Amend Section 7.1: Development Not Requiring a Permit which would allow for placement of a seacan without
the requirement of a Development Permit for the following situations:
temporary placement of a seacan for construction or renovation of a permanent building (6 month
maximum);
placement of a maximum of 2 seacans in the Controlled Urban Development District (CUD);
placement of a maximum of 2 seacans in the Industrial District (M).
Add an "Intermodal Storage Container" as either a permitted use, discretionary use, or not allowed in each land
use district. For further information on which zones are affected, please refer to Schedule D of the proposed
bylaw.
First reading of the bylaw has passed. For more information and the public notice visit the Town of St. Paul's website.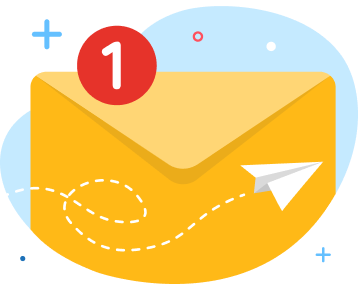 news via inbox
Get Connected! Sign up for daily news updates.