Pontiacs wins put the AJHL on notice at Showcase
For a young group that is still learning new systems under a new coach who is learning the AJHL game, the Bonnyville Pontiacs put together two good victories in front of the entire league and various NCAA and NHL scouts at the league's annual showcase late last week.
The Pontiacs faced two perennially consistent South Division clubs in the Drumheller Dragons on Thursday afternoon and the Okotoks Oilers on Friday and came away with 4-2 and 4-3 wins.
It was an impressive bounce-back after coughing up a three-goal lead to the Spruce Grove Saints in their last outing and moves their record to 4-2 heading into a difficult month of October.
Guided by the team's first powerplay goal provided by Alex Atwill, Sam Schofield's two markers, and a timely goal by captain Trey Funk, the Pontiacs never relinquished the lead from the Dragons en route to victory.
Newcomer in the crease Ryan Manzella, who came by of the Sioux Falls Power U18AAA club, made 34 saves for his first AJHL win, some of which in the second period were ten-bell opportunities.
"My first game wasn't great, wasn't my best. But you got to keep with your routine and do what works," said Manzella about bouncing back after allowing six goals in his first start in Grande Prairie. 
On Friday, the Pontiacs again scored the game's first goal, which they've done on five occasions in the young season. Nico Beaudoin showed superior patience in outwaiting Oilers netminder Alex Scheiwiller for a powerplay tally, his second of the year.
But a lapse just a couple of minutes later put the game in Okotoks' control. Two goals in 46 seconds put the Oilers ahead into the intermission, despite the Yaks playing one of their better periods all season.
And despite being outplayed in the second, Alex Atwill buried a breakaway opportunity, and then fired a perfect tape-to-tape pass from zone to zone onto the stick of Mike Cataldo, allowing the rookie to score his first AJHL goal as well.
Tied 3-3 at the break, Cole Hipkin scored on a perfect wrister, and the Yaks hung onto a tight contest against a formidable Oilers squad, helped by Bodee Weiss making 30 stops.
"That was probably the closest to a full 60 that we put together this season," said assistant coach Connor Cadaret. "And it was really good to see battling to keep that puck out of our net and secure that two points against a really good Okotoks team."
Notes:
-Top line chemistry is continuing to grow between Matteo Giampa-Sam Schofield-Cole Hipkin. Three goals for this unit out of the team's right over the weekend.
-Hipkin on the line's chemistry: "Sam was a great addition…me and Matteo started off the year with great chemistry and adding him to the mix has just made it even better. I think what's working well is our battles down low and finding each other in open space. I'm really happy with that line."
-It appears the Yaks have two good goaltenders and both of them are 2004's with two more years of junior eligibility. Bodee Weiss and Ryan Manzella have been major strengths for a young team that is still making a lot of mistakes.
-The Yaks debuted a five forward PP unit to try and jumpstart the offence with the man-advantage. Although that unit did not score, the PP is now starting to click a bit.
-The October schedule will not be kind to the Pontiacs. There are five midweek travel games as well as two Sunday games.
-Bonnyville will travel to Fort McMurray on Wednesday night to take on the Oil Barons. Friday night is also a road contest against the Camrose Kodiaks, before returning to play at home on Saturday vs the Blackfalds Bulldogs.
-There is a brand new video score clock at the RJ Lalonde Arena. It allows for replays in game, and includes additional cameras as well for the spectators to see new angles from.
https://www.facebook.com/photo?fbid=622405116139109&set=a.604089744637313
-You can listen to the Bonnyville Pontiacs game all season long on www.lakelandconnect.thedev.ca/pontiacs.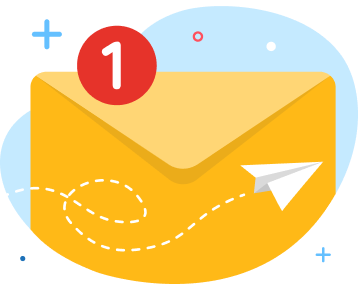 news via inbox
Get Connected! Sign up for daily news updates.