Bonnyville Pontiacs head to AJHL Showcase after home ice split
Bonnyville Pontiacs players will get the opportunity for exposure amongst hundreds of NCAA and pro-level scouts this week.
Today, the Yaks head to Blackfalds for the AJHL Showcase as the Pontiacs will take on the Drumheller Dragons on Thursday afternoon at 4:30pm in the first game of the showcase.
They'll be wrapped up by Friday night as during the afternoon, Bonnyville will face off against the Okotoks Oilers at 1:00pm.
There has been flashes of great play by this young group so far through four games. With a 2-2 record, the Yaks played a tremendous 3rd period during the home opener last Friday in front of a packed RJ Lalonde crowd.
Three forwards scored their first AJHL goals — Ethan Look, Sam Schofield, and Max Seguin — combined to lead Bonnyville to a 3-2 victory vs the Sherwood Park Crusaders.
"I think the momentum shifted during the 2nd period when we got that PK and our players played with a lot of energy, with urgency," said head coach Mario Pouliot after his first game behind the bench.
"We started moving the puck quicker, our execution was better, we made better decisions and had better support. I think we were deserving of that win."
On Saturday, the early Dr. Jekyll/Mr. Hyde team showed itself, as the Pontiacs got up to a 3-0 lead against the perennial contender Spruce Grove Saints early in the second period, but allowed four answered goals down the stretch to fall 4-3.
"Credit to them, they were deserving to win more than us. For me, the game was fair and they were faster on the ice, they were thinking the game faster than us, and we were kind of lacking focus too," said Pouliot.
"The first thing is being on the same page. It was clear from the start, we weren't on the same page…tonight I think we were far away from our team identity."
Notes
-Matteo Giampa has 3 goals in four games and is looking like a dynamic weapon for the Pontiacs. The Virgin, Ontario native is in his second season with the Pontiacs and will threaten to crack the top-20 in AJHL scoring by the end of the weekend.
-Sam Schofield and Max Seguin fit right into place after being added to the roster last week. Connor Brazil, after an international transfer snafu with the Cowichan Valley Capitals held him out of the lineup last weekend, is hoped to make his Pontiacs debut this week.
-Bodee Weiss looks like a confident netminder in three starts. Carrying a record of 2-1, Weiss has a 3.01 GAA and .909 save percentage. He'll be a key contributor to the team's success this season.
-Young Dylan Hebert is showing the types of attributes that could make him a great defenceman in this league. He is showing poise with the puck, a fearlessness to enter the shooting lanes to block shots, and a good hockey sense to battle despite his 5'9″, 155lbs frame.
-Through just two weekends, there could be more parity in the league this season than in year's past. No team is undefeated and no team is winless through 4-6 games.
Coverage
You can listen to the Pontiacs games this week on www.lakelandconnect.thedev.ca/pontiacs.
There will also be Pregame and Postgame videos on the Lakeland Connect Facebook feed.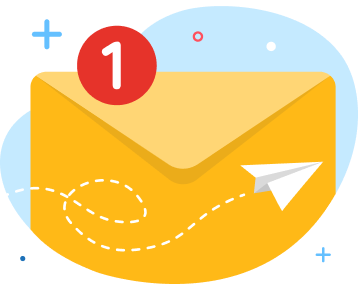 news via inbox
Get Connected! Sign up for daily news updates.