GREY MATTER: Episode 44 – Posties For Freedom member Ryan Orydzuk fired for saying no
The views & opinions expressed in this web series are not necessarily the views and opinions of Connected Media Inc. o/a Lakeland Connect, its employees, sponsors, advertisers, or affiliates.
In this episode, Constitutional Lawyer Leighton Grey and Ryan Orydzuk have a conversation about how he came to be involved with the Posties For Freedom organization, the importance of the three basic rules of work refusal and their role in supporting a healthy workplace in Canada, and the nature of the legality of the mandates imposed by the Canadian Government.
Ryan Orydzuk regards himself as nothing more than an exiled federal safety officer, with close to a decade of various safety education and experience regarding the Canada Labour Code and occupational health and safety to guide him. Over the past decade or so Ryan has been involved in the federal safety system which has given him first-hand experience in understanding how federal organizations and crown corporations take new safety protocols from "conceptual planning" to "final implementation".
Mr. Orydzuk boasts a wealth of knowledge when it comes to legislating safety acts and regulations that govern our federal employers, their workplace safety committees, and the front-line employees in relation to occupational health and safety. His experience with his employer and a loss of work has led him to join the organization "Posties for Freedom". Posties for Freedom is a community of loving and dedicated employees coming together to support one another. They are working to bring justice to those who have been disaffected by Government Mandates. Ryan & Leighton have an in-depth conversation about the role the employer has played in the mandate rollout, how that's affected the employees and what the outcome has been, and what we can do to reconcile the damage that has been inflicted on our society.
To find more from Ryan Orydzuk you can visit: www.PostiesForFreedom.ca
This episode's recommended reading:
Science, Technology, and Government – Murray N. Rothbard https://amzn.to/3CLtLyM
Canada Labour Code https://laws-lois.justice.gc.ca/eng/a…
1984 – George Orwell https://amzn.to/3asIS3Y
Make sure to subscribe to the channel and turn on notifications for future episodes as we are aiming to deliver a new conversation each week full of new ideas and ways to explore the world around us. Remember to follow our other social channels for news, updates, and cool offers from our sponsors as we continue to challenge the status quo and bring thoughtful conversations to the hungry minds who are willing to dabble in the Grey Area! For everything else Grey Matter Visit: https://linktr.ee/greymatterlinks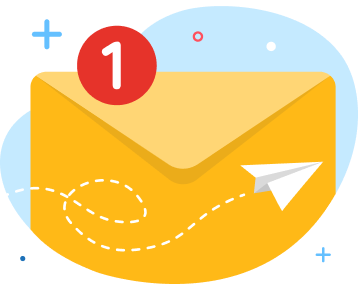 news via inbox
Get Connected! Sign up for daily news updates.