Fighter Jets host championship game against Airdrie Irish
"We're going to the ship." 
That's what Cold Lake Fighter Jets players were chanting after dominating the Calgary Wolfpack 45-12 during league semifinal action on Saturday. 
Kelton Kouri rushed and caught a touchdown pass, while the defence brought back two touchdowns themselves on pick-sixes, all part of a five interception day for the defensive group. 
Calgary's early errors were capitalized on immediately. After a two-and-out on the Wolfpack's opening drive, a botched snap back to the punter led to Cold Lake starting with possession on the 5-yard line. Kouri hit paydirt on the ensuing rush. 
Before the end of the 1st quarter, the Fighter Jets hopped out to a 17-0 nothing lead, with Des Keir returning an interception 75 yards for a touchdown. 
Overall, the start was exactly what Cold Lake was looking for out of the gates, having not played the previous two weeks. 
"Definitely came out strong and then just tried to keep that momentum," said Teague Sherman, one of the leaders on defence and former CFLer. "We knew it was gonna be a fun game. And we're mainly just trying to get the job done and get out of here clean, safe, no injuries and move on to the ship."
Quarterback Rashaun Provo's escapability was on display throughout the contest. While using his feet to get into the house in the second half, he also stretched the field with long receptions. He found Kouri slicing through a soft spot in the defence to take a 24-0 lead into halftime. 
Kouri hails from Moose Jaw, Saskatchewan and has enjoyed joining the Fighter Jets, where he plays a prime role in the backfield. 
"It's nice being a little smaller than those guys [offensive linemen] so they can't really see me," he said at halftime. "With my speed, finding those holes and just sneaking right in there –  it was good." 
The Wolfpack's attempts at a second half comeback were aided by Cold Lake's penalty trouble. 
On Calgary's two scoring drives, each were helped by Fighter Jet major penalties, something the team will have to keep in check against the Airdrie Irish (5-1-1) where bad blood boiled over when they played in the regular season. 
Cold Lake is now 7-0 and with a championship victory would play the best out of Ontario for a national title.
But the practice and preparation will be put in this week to give themselves the best shot.
"We're gonna be going over a lot of film. We should be practicing maybe three times next week, just getting ready for them to it's gonna be a good game with tough game," said defensive back Des Keir.
"They're gonna come in here and be ready to go. So you've also got to be ready to go come off fast and strong again."
Kickoff is Saturday at 6:00pm at Thomas Varughese Field with the gates opening at 5:00pm.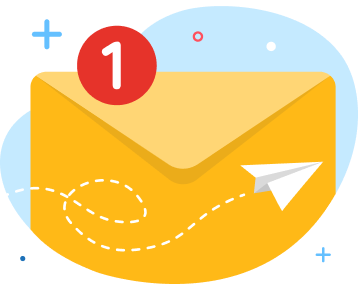 news via inbox
Get Connected! Sign up for daily news updates.