MENZIES: We need more local boxing cards, because that was fun
It's been a few years since HBO Boxing After Dark, and subsequently all HBO Boxing went off the air, but sitting ringside at the Clash of the Titans 2 event in Cold Lake on Saturday, the atmosphere was similar. 
Hundreds of jazzed up fight fans packed the Reid Field House for the occasion for 14 amateur bouts and two pro fights, including Tim Chemelli and Tyler Tremblett from Titans Boxing Club as the main events. 
Many of the undercard pugilists also train at Titans, Cold Lake's training ground for those interested in strapping on the gloves. 
Husband Chad and I couldn't resist streaming a couple of the bouts as I channeled Jim Lampley (the finest boxing commentator who ever lived, yes, even better than Howard Cosell). 
I did not do an impression of Harold Lederman, HBO's unofficial scorer, and his iconic linguism: "Okay Jim, I got this fight three rounds to two for Manny Pacquaio. Jim, I gotta tell you something…" 
But I think I can speak for everyone in attendance when I say it was an enjoyable promotion, and one worth the price of admission. 
The hometown draw and former mixed martial artist Tim Chimelli had an early advantage against opponent Jaye Beard in the main event, but was staggered in the 2nd round. Despite surviving the bell, the fight was stopped in the 3rd round as Chimelli's legs were notably wobbly, and Beard won by TKO. 
Tremblett impressed in his four round bout, getting the best of his heavier opponent Tyler O'Donnell. It was Tremblett's first pro matchup and he won an easy decision after consistently sticking his jab and finding times to bang O'Donnell with crashing combinations. 
Overall, Titans' fighters did very well, represented in the majority of the total fights. 
Jordyn Blythe put together a solid effort in his split decision victory. 
Stephanie Sashuk won via split decision.  
Various others battled it out in the ring. 
Of course, there cannot be boxing without controversy. Local Sam Kalinski, I believe, got jobbed by the judges in his decision versus Noah Althouse. Otherwise, the event was smooth, and the Mainstreet Band played the Field House after the boxing. 
The main comment I have is – when can we get more of these cards? 
And can we get more pro fights on the bill to make it an even more jam-packed affair? 
Perhaps if structured correctly, it could be done in Imperial Place. But the intimate setting of the Field House was enjoyable, with the black curtains, great service, and entertaining boxing, I'm left wanting more and soon. 
Good job Titans.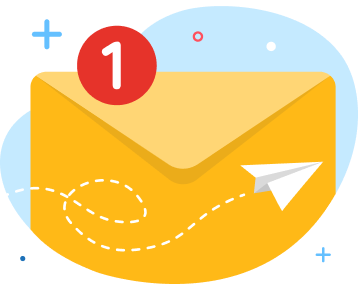 news via inbox
Get Connected! Sign up for daily news updates.