Nicer weather doesn't mean you can speed while driving
With the sun shining and the tunes blaring, you may have the urge to speed while driving. However, RCMP wants to remind you that nice weather doesn't mean you can speed.
"The warmer weather and ice melting can increase confidence on our roadways," Staff Sgt. Sarah Parke said. "The Bonnyville RCMP would like to take this opportunity to remind motorists to follow the speed limit and watch for increased pedestrian activity on the roadways. Stay safe out there."
The police will be looking for drivers with heavy feet as the weather gets warmer and people feel the need to drive faster.
Just recently, On April 7, at 2:00 a.m., as a member was departing the RCMP Detachment parking lot, an Eastbound vehicle sped past at a high rate of speed. The member initiated a traffic stop with the driver, who was found to have alcohol within easy reach. He was charged under the Gaming & Liquor & Cannabis Act and fined $120.
RCMP St. Paul / Vermilion Traffic Services were conducting speed and seatbelt enforcement in the Bonnyville area on April 4. Seven motorists were ticketed for not wearing their seatbelts in town, while another 11 motorists were ticketed for speeding along Highway 28.
Now that the weather is warmer, motorists should remember to drive defensively. Remember, even when you have the right of way, it may not be safe to proceed through the intersection.
Here are ten tips to help keep you safe this Summer driving season while entering intersections:
Never speed through the intersection! Speed increases the likelihood and severity of a collision.

Pay close attention to other vehicles to avoid "rear-ending" the car in front of you.

Be cautious and don't make sudden moves! You can confuse other drivers, cyclists, or pedestrians.

Always use your turn signals to show your intent.

Only turn left across the other traffic lane when there is enough room from approaching vehicles to do so safely.

Come to a complete stop at stop signs and red lights – even when turning right!

Always stop for pedestrians at intersections. Make eye contact with them to know they've been seen and it's safe for them to cross.

If a vehicle is stopped at an intersection, do not pass – a pedestrian or cyclist may be crossing the street!

Always stop behind the line or crosswalk.

Don't enter an intersection if traffic is backed up. If you can't get through, you'll be stuck in the middle of the meeting.
Driving defensively could save your life; please remember, don't drink and drive.
Arrive alive.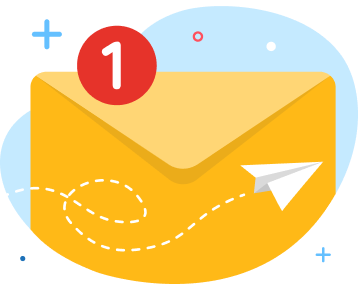 news via inbox
Get Connected! Sign up for daily news updates.