Town of Bonnyville seeks opportunities for regional collaboration after being invited to host 2024 Alberta Winter Games or the 2024 Alberta Summer Games
The Minister of Alberta Culture has extended a letter to all municipalities an invitation to bid on the 2024 Alberta Winter or Summer Games, an invitation which the Town of Bonnyville has declined.
However, the town council said they would be open to helping another Lakeland municipality host the event, such as the City of Cold Lake and the M.D. of Bonnyville.
"l encourage your community to consider this invitation and the many benefits that can result from hosting this event," Ronald Orr, Minister of Alberta Culture wrote in the letter to the town. "The Alberta Games are key in Alberta's Recovery Plan and provide an economic impact of approximately $3 million to a host community. A successful host community is offered the opportunity to showcase its community and talents to approximately 3,000 participants from all regions of the province, along with numerous spectators and special guests."
Communities with populations of less than 10,000 are encouraged to collaborate with neighbouring communities to submit a joint bid or consider the smaller, modified games format, Minster Orr added.
"The community awarded a 2024 Alberta Games will receive a $420,000 operating grant," Minister Orr said.
A letter of interest to host either the 2024 Alberta Winter or Summer Games, together with a letter of support, from the municipal or band council must be received by March 25, 2022. Completed bids must be received by April 29, 2022.
The Town of Bonnyville felt it would be a huge undertaking to pull off such an event alone.
"I did have a quick conversation with both the Mayor of Cold Lake as well as the Reeve," Mayor Elisa Brosseau said. "This is quite a large event that would necessitate the usage of amenities more than what we could provide here in the town."
Mayor Brosseau said, "Mayor Copeland wasn't too sure if Cold Lake would want to be on board. He's hesitant in saying that."
"It is a big undertaking. It's huge," Councillor Phil Kushnir said. "I mean, there are 3000 volunteers you'd have to come up with."
Councillor David Sharun voiced concerns that "It would be a great spin-off for our community financially but it would be a lot of work."
"The other downside right now would be we are just transitioning to a sort of normal, and who knows what's going to happen in the next year and a half, two years and then it would be sad if we went and did all that work if we were accepted and then who knows what's going to be so based on that right now," Councillor Sharun said. "I know we're opening up slowly and take it easy one day at a time."
In the end, the Town of Bonnyville decided not to take action on the letter to bid to take the lead for the summer or winter games as the host town.
"Not to take the lead. Yeah, we would have to work as a region," Mayor Brosseau said to Council.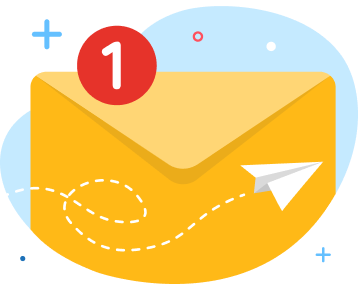 news via inbox
Get Connected! Sign up for daily news updates.