Editorial: Show the person you love that you care everyday, not just on Valentines Day
It's February, the month of love, a month where we have Valentine's Day to show your significant other in your life that you care. We'll I believe you should do that every day, not just on Valentine's Day.
Valentine's Day is just around the corner. It means something different to everybody. For some, it is the time for a grand romantic gesture, and for others, it's another expense at the grocery store.
According to some sources, February 14 is the day we pay tribute to St. Valentine, a Roman priest who was put to death for defiling Emperor Claudius's marriage decree, and he did so by marrying Roman soldiers who were prohibited from being married. Legend has it that when St. Valentine's deeds were discovered, he was thrown into jail, and as he awaited his execution, he wrote love letters to the jailer's daughter and he signed them, "From Your Valentine."
Well, according to this story, St. Valentine was quite the dedicated romantic, so much so in fact that he died in the name of love. Instead of commemorating St. Valentine on the anniversary of his death, the day his own heart stopped beating, why don't we celebrate the sanctity of love by commemorating what this celebrated cupid believed in up until his death
In a relationship, I have learned that it's the little things that matter. Money doesn't buy happiness. You don't need a special day to show this. True love is not about the fancy presents you buy, the clothes you wear, or the car you drive. If you look at the holiday, a healthy relationship needs more than just one time a year to reconnect and express your feelings.
That's why it is so important to find little ways to show your affection every day. If you want to keep the romance alive in your relationship, start with the simple desire to show you care. I do this every day in my relationship, I leave little notes on the table for my significant other that say, have a great day or just a simple I love you. I try to do this every day.
My daily goal in my relationship is to make my girlfriend smile, laugh every day and show her she is loved unconditionally. I know we can't always be happy but I try my hardest to make sure she knows she is loved and cared about. She also does the same and we both give a 150 per cent in our relationship.
Think about your partner and what they want and feel. The best way to do that is to put yourself in their shoes and do it often. If you want to know what you can do for your valentine in everyday life to let them know you appreciate them. Do simple things, I regularly run to my truck before my girlfriend just so I can open the door for her. I know she gets embarrassed sometimes when I do this in public, but it always makes her smile. I also buy flowers for her for no reason, just to show I care.
I also deliver her coffee or tea in the morning at her workplace. I rarely miss a morning. She has time to go get one before she goes to work in the morning, but I just prefer to deliver it to her. Just to show I care. It also allows me to see her for an extra 25 minutes during the workweek. She always smiles and sends me a text a half-hour later to tell me how much she appreciates my kindness and the effort I put into our relationship. I always tell her the same thing.
The best way to stay connected with someone you love is to literally connect by reaching out to squeeze a hand or offer an embrace. I never miss a kiss goodbye before she goes to work or a hug when she returns. I also tell her I miss her when she's not around. I actually really do miss her, she is my best friend and things in my household aren't the same when she's not around.
When it comes to love, I am a hopeless romantic who loves everything from watching cheesy romantic comedies to daydreaming all day about spending the rest of my life with her and she knows this. I'm not afraid to show my affection. We have only been together for a short time, but I just know that she's the one.
I don't agree with celebrating love on one day of the year and you shouldn't either. To me, love isn't about candy and bears and jewelry. That stuff is nice, but I think that there are better ways to show how much you care about someone than just buying love themed things.
Therefore, I am going to treat February 14 just as I treat any other day and continue to show my girlfriend how much I love her every day.
Take my advice, show that special someone you care everyday. Remind her of the beauty you get to see every day, trust me, your relationship deserves it.
"Love is a condition in which the happiness of another person is essential to your own."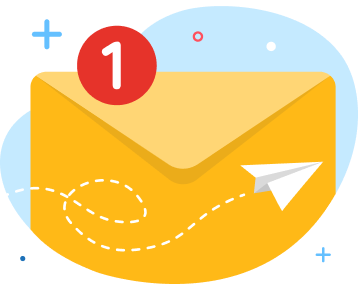 news via inbox
Get Connected! Sign up for daily news updates.