St. Paul Halloween hours remain the same
With question marks looming about trick or treating protocols, St. Paul Town Council has solidified trick or treating hours.
Trick or treating hours will once again be from 5 p.m. to 8 p.m. in St. Paul while the Safe & Sweet Halloween event, customarily held by FCSS at the Recreation Centre, will be modified to encourage children and families to stay off the streets and out of community businesses.
"There will be no indoor event however they will be hosting a Scavenger Hunt, similar to the one on Canada Day, that will then give those who complete the hunt the opportunity to pick up their treat bag at the Recreation Centre in a drive-thru setup," said CAO Kim Heyman at Tuesday's town council meeting.
FCSS is requesting candy donations from businesses and residents and will provide a poster with the details of the Safe and Sweet Halloween event to display.
"Further to this, the County of St. Paul FCSS has partnered with the Town of St. Paul FCSS to sponsor Halloween themed movies at the Elite Theatre over the course of Friday, October 30, Saturday, October 31 and Sunday, November 1," said Heyman.
There will also be a decorating contest for residents to participate in.
Coun. Ron Boisvert asked what Alberta Health Services position on Halloween was.
"We had put a couple of other suggestions forward but they weren't able to get an update for us so we decided to go ahead with Safe and Sweet but just do the drive-thru," said Heyman.
Mayor Maureen Miller asked if residents participating would be required to be masked while handing candy out. Heyman said they can strongly encourage it.
"As we have all along," said Miller. "I ask the community again to have the compassion towards those members who are not comfortable opening their doors to strangers this year. We have no idea what's happening behind those doors, who is compromised within that home. I ask that they respect that and not have any behaviour that would not be conducive to 'A people kind of place' community."
"Just be safe around it and enjoy the kids night out," said Miller.
Coun. Tyson deMoissac pointed out "It's not just St. Paul kids that are coming in to town trick or treating. Be prepared for arguments. I'm all for opening everything up. I want everything open. I'm done with it."
DeMoissac argued if trick or treating is going to be allowed then there shouldn't be limits on how many people can be inside the hockey arenas.
"It's not just the hockey arena. You go to the bank, waiting outside six feet apart and yet people are filing in and using the ATM one after another touching the ATM," said deMoissac.
Miller said deMoissac is not alone in challenging the rules, but as a municipality, "setting examples and following rules. That's what we do. We emulate to do I would expect. I'm just asking the people who do choose to have trick or treaters come to the door, obviously they can't be six feet apart and the ministry of health is saying then mask if you can't."
Coun. Nathan Taylor said he had no problem with the motion, but asked for the advertising to remind people to indicate participation by turning the front porch light on or off.
"I'm not in favour of us doing anything above what Alberta Health is recommending, but in our Facebook advertising, we should promote that one piece. As I was growing up that was always what we were told: if the lights are on go knock on the door, if the lights are off then leave them alone. And let people make their own choices," said Taylor.
A motion by Coun. Brad Eamon to have the community Halloween hours remain at 5 p.m. to 8 p.m. carried with unanimous support.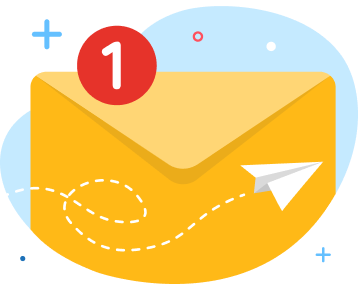 news via inbox
Get Connected! Sign up for daily news updates.