Health Minister Visits Lakeland
Regional collaboration among health care and doctors was the main topic during the Health Minister, Sarah Hoffman, visit to St. Paul and Bonnyville on Wednesday. The Minister made time to chat with municipal leaders in the region and tour local health care facilities to see firsthand what Lakeland health care looks like.
The Minister stopped in St. Paul first, where the visit went well, reports Mayor of St. Paul, Glenn Andersen, "I've been trying to get the Health Minister to this region for a while, to visit the Wellness Centre. Coincidentally at the time, we're working on the regional initiative, which was started by the doctors, to share services and to enhance health care in the region as a whole. Instead of competing with each other, this initiative is driven by the doctors, and I think the region, as a whole, is going to benefit."
"We talked about what our doctors have done [in terms of regional collaboration]," says Mayor of Bonnyville, Gene Sobolewksi, "the increase level of services that we've been able to bring to our communities as a result of doctors collaborating. A component of what we had to discuss was the regional approach to health care, the CAT scan in Cold Lake, the Gyno/Obstetrics in Bonnyville, the mental health component in St. Paul and basically amalgamating those services so we can form a formal level of services for the region, not just individual services."
Minister Hoffman sent a promising tweet out to Mayor Sobolewski following the day, which is how we say thanks in a social world. "The biggest thing we wanted to do, was impressed upon her the hard work that [the doctors] have done and celebrate what we've been able to achieve with the Town Councils, the MD (of Bonnyville), and the Health team we have."
A tweet is very promising considering Ministers tend to not disclose their personal feelings for ideas such as the one presented on regional health care, "they never really tell you if they're receptive [to an idea]," explains Mayor Andersen, who is planning a trip to the legislature to keep the Lakeland top-of-mind, "the trick is to never let them forget about this project. As we move forward, there will be more meetings, regionally, and we're not forgetting it. It's not something you bring up and you shelve. This is something that has to be driven and you'll see results."
In Bonnyville, having Minister Hoffman on site gave the communities the advantage of showing what the region has to work with, explains Sobolewski, "really impress on her, look at how small our facilities are, look what we have to work with. The amount of out-patient care is over double what it was designed for. We outgrew that [building] twenty years ago."
"She was very receptive to the message," says Sobolewski, "we just wanted to make sure that she was able to see it, first hand. We're very happy she was able to take time out of her busy schedule to visit Bonnyville."
"The next step for the regional opportunity is to get everybody at the table and try to formalize what we need to do, identify gaps and start to work with AHS to fill those gaps. I think the Minister is fully embracing the idea of regional health services. " The model is of collaboration and communities working together to support the greater region is an idea that is very inline with the NDP Government's platform. "In talking with the Minister, she was very impressed with the amount of work that's being done. It's work that hasn't been requested or demanded by AHS, we've done this on our own initiatives. Reaching out to our other municipalities and partners is going to speak volumes. In terms of our needs we're addressing them as a region not individual municipalities."
She took time out of her busy schedule to make a trip up to Bonnyville, we gave her a presentation and a tour, and she tweeted back that she was happy & I'm happy. – Gene Sobolewski Mayor of Bonnyville
As for future meetings, Mayor Andersen says the next meeting is yet to be scheduled in the books; but he suspects it'll take place within a month, this time in Bonnyville. The first meeting was held in St. Paul and since it is a regional collaboration the idea would be to host meetings in different towns. "We can't go too long [in between meetings], we have to keep pushing at it and working on it," says Mayor Andersen.
We don't put timelines [on a project of this size], but it's something we want to get working on. We're not going to sit back, we need to get support from Alberta Health Services and the Minister's office, Alberta Health, those are two different entities and we need them both," Mayor Andersen envisions the regional approach to health care as a pilot program for Alberta.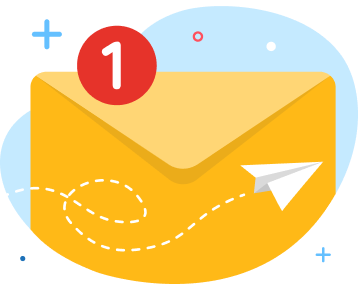 news via inbox
Get Connected! Sign up for daily news updates.