Lakeshore Heights Condo Development Breaks Ground
The condo development, Lakeshore Heights, in St. Paul, broke ground on Tuesday. The new condos will compliment the Lake View Terrace building, on Upper Therien Lake. There will be some new features to the second phase, including larger units, Josh Remai of Span West explained to Town Council on Monday evening.
"We've anticipated for larger units, people are coming from large homes and said, 'we just can't fit into a 1000 or 1100 square foot home', so we built four [larger] units in this program. The biggest one will be 1800 square feet and then a couple 1500. The balance will be a mixture," Remai explains Span West has adjusted the project based on feedback from potential buyers. Span West's site describes the units, "two-bedroom suites offer a variety of layouts to choose from. Every suite boasts a spacious balcony and storage unit. Corner units come with wraparound balconies to enjoy stunning lake vistas."
The 22-unit condominium building will be similar size to Lake View Terrace, "28 thousand square feet, with 22 condo units," Remai explains, "the same idea with under building parking and energy-efficient building materials." According to Span West's website, the building also features, "elevator access to all floors and a comprehensive sprinkler and fire alarm system. Superior materials and construction methods (such as our 8-inch concrete floors and dual wall systems) provide excellent sound-proofing and fire protection."
"The first [building] turned out very well, the people are very happy and St. Paul benefited from us building that type of building here," Remai says Span West is happy to announce that the second building is ready, "it's going to happen this spring, around June 1st." In attendance for the sod-turning were Councillors Ken Kwiatkowski, Edna Gervais, Norm Noel, and Dwight Wiebe; along with St. Paul & District Chamber of Commerce President Kevin Bernhart, and local real estate agents Rollie Cartier and Kerri Dechaine (Coldwell Banker).
Span West encourages local subcontractors and tradespeople to contact them for more information regarding the bidding process. The company would love to see business go to local companies and keep the local economy vibrant. "Part of our business practice is to use local, we're going to give everybody in town an opportunity to bid on materials, labour, and we're hire as many local people as we can. We'll buy as much local material as we can," states Remai.
There is hope for low-income housing, explains Remai, "what we have done in the past, is partnered with communities to build an apartment building. There are some programs from the Provincial Government that kicks in a portion [of the costs] so they become 'attainable housing'. So what that means is through government funding and ourselves, we maintain ownership of the apartment buildings, but we would have below-market rent for those who would qualify."
Span West intends to have more conversations with the Town's Chief Administrative Officer, Harvey Filger, regarding attainable housing once the Lakeshore Heights project is underway.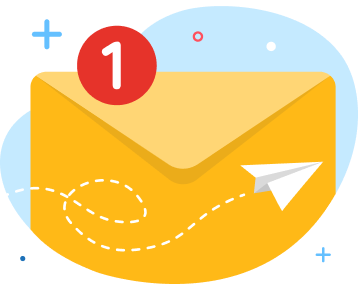 news via inbox
Get Connected! Sign up for daily news updates.