St. Paul Bylaw Stats
St. Paul Bylaw Officers presented Council with January stats. There were 84 files during the first month of the year, many of which were snow removal violations or parking in fire lanes. Bylaw Officers report that 87 percent of their files came from officer observation; through proactive patrols.
The Town's Bylaw for snow removal states that snow must be removed from sidewalks within 48 hours of the last snowfall. You cannot shovel the snow on a roadway when removing it. Bylaw Officers kept busy enforcing the snow removal, there were 33 fines issued. If after 48 hours snow is not removed, owners will be issued a fine and the Town will hire private contractors to remove the snow. Owners will also be responsible for the cost of the snow removal. Of the 33 fines issued, eleven had to have the snow removed through a private contractor.
Bylaw Officers use four different local contractors, with no preference given, they call the list and the first to answer gets the job. For each ticket issued for snow removal, a Bylaw Officer will have 1.5 to 2 hours of paperwork to complete.
Main street is the priority, and Bylaw will work outwards from there into the residential areas. There are some known offenders that Bylaw will check-in on. Officers advise business owners and residents to use Ice Melt or Sand to melt ice. Especially, with the warmer weather this week. As per the Bylaw, salt is not an approved ice remover or melter.
Bylaw Officers reported to Council that they have permission from store owners at Sobey's and Extra Foods to enforce the fire zone. The area in front of the stores' entrances should remain clear for emergency vehicles, there are signs stating such. However, often vehicles will park there while someone runs into the store quickly. This is not lawful, and Bylaw Officers will issue a ticket for this offense. In January, a combined total of nine tickets were issued at the grocery stores.
There were six vehicles towed away, that were deemed abandoned on public streets. Vehicles that have not moved in 72 hours will be fined and towed, at the owner's expense. There were two tickets issued for parking on the wrong side of the road, and one warning issued for parking on a yellow curb. Three more warnings  and two fines were issued for parking in a no parking zones.
Bylaw Officers also assisted in enforcing Provincial Offenses. During January, there were four tickets for speeding in school zones, one for speeding when entering St. Paul, one distracted driver, one failing to stop, two Gaming & Liquor Act tickets, and ten Provincial tickets.
Officers issued an open invitation to Mayor and Council to participate in a ride along, whenever convenient. Officers would like to show the Town what a regular day entails and how much proactive work Bylaw is doing.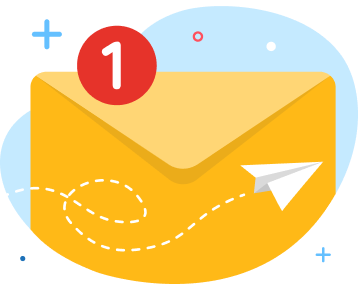 news via inbox
Get Connected! Sign up for daily news updates.