Cold Lake Victim Services aided 1981 Community Members in 2015
Cold Lake Victim Services has released their stats for 2015, which display a rise in the use of the service. The rise is partly due to better awareness of the program and a great relationship with RCMP, says Program Manager of Victim Services, Dave Zimmerman.
"Cold Lake Victim Services works in partnership with the Cold Lake RCMP to help people impacted by crime and trauma," Zimmerman explains in 2015, Victim Services received 885 files, aiding 1981 people in the community. "We"re a non-profit organization, which operates under the guidance of the RCMP. Our program consists of an RCMP and Military Liaison Officer, a volunteer Board of Directors, a group of volunteer advocates, and three staff members."
Cold Lake Victim Services helps people through difficult times. Under the guidance and direction of the Cold Lake RCMP, we provide support, information, and referral services to crime/tragedy victims and their families. Our services are available on a 24 hour basis; free & confidential. -Cold Lake Victim Services
In 2015, Cold Lake Victim Services helped 1518 adults, and 463 children, up from 2014 adults 963 and children 365. Zimmerman says there are some reasons for the increase, including more awareness of the program, "I think the RCMP have done a wonderful job. They do what is referred to as a 'Proactive Referral'." The Proactive Referral, explains Zimmerman, "is when people are not sure what Victim Services is or if they need it, what the RCMP will do is pass on their info to Victim Services. Victim Services will give them a call and see if they can help." A lot of times those calls turn into referrals to other services; such as, mental health, addiction services, Alberta Works. "Maybe we can't help them, but we will direct them to where they need to go," explains Zimmerman.
Victim Services breaks the stats down to categories, this year they have included two new categories to their stats. Domestic & Family Related: where it is not violent, but there is conflict. For example, a couple with children split up and the parent with custody is not allowing the other parent to see the children or one parent uses the threat of taking the children away to control the other parent. The other new category is Drug Possession: this is for the family affected by a drug arrest. For example, there could be a drug bust with children or spouses in the home who are devastated by the arrest.
Your survival and will to press on in many cases is a strong testament to the hope and resilience of the human spirit. Your courage to walk through the events of your lives continues to be a source of inspiration to us, you have taught us so much! -Cold Lake Victim Services
Something else new to Victim Services is Community Impact Statements. Much like a Victim Impact Statement, Victim Services is now helping people draft Community Impact Statements which display the greater affect of a crime on a community. For example, if there were a large fraud case in the Lakeland and the business owners or the Chamber of Commerce on the owners behalf, may wish to write an impact statement on how the crime negatively affected business. Or vandalism to a religious or community centre, an impact statement may be written on the affects that vandalism had on the community.
Along with Impact Statements, Victim Services helps by providing literature & information, referrals to other agencies, crisis call-outs, on scene or hospital call-outs, and preparing court documents, such as restitution requests.
Each individual that found his/her way to Cold Lake Victim Services possessed an inner-strength that is fueled by an instinct to survive. No matter how difficult their situation, they each discovered a group of people at Victim Services who listened, gave them reassurance, and who say 'what happens to you matters.' -Cold Lake Victim Services
Cold Lake Victim Services utilizes volunteers for a lot of their advocacy, in 2015 1878 hours were logged by volunteers. 1395 hours used in advocate meetings, client interactions, call-outs and community events. 483 hours for Board Member meeting, community events and administration duties.
In 2015, Cold Lake Victim Services accomplishments included the National Victims of Crime Awareness Week in April, Run for Fun, the 2015 RCMP Regimental Ball, Operation Red Nose, and the signing of their Memo of Understanding (MOU) with the Cold Lake RCMP, that will take them to 2019.  Also, ongoing community involvment with community initiatives that include: A Better Way Men's & Women's Groups, Cold Lake Bully Free, Child Find ID kits at the Parent Link Centre, Bike Rodeos for the City of Cold Lake, various presentations at Cold Lake First Nations & the Elizabeth Metis Settlement, and Pack the Patrol Car.
Cold Lake Victim Services is a non-profit organization, that is free and confidential. For more information, to make a contribution, or for a presentation about the organization call 780-594-3302 ext 3 or visit online coldlakevictimservices.com.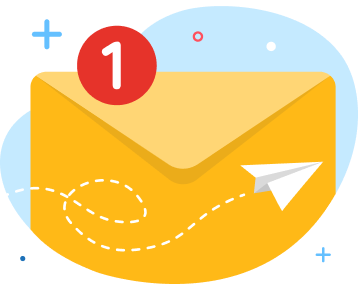 news via inbox
Get Connected! Sign up for daily news updates.