Youth Rec in Bonnyville Discussed at an Evening with the Mayor
The Bonnyville & District Chamber of Commerce hosted a Meet the Mayor session on February 1st to allow business owners to have an open dialogue with Mayor of Bonnyville, Gene Sobolewski. Mayor Sobolewski was very frank with his answers and informed with the topics that concern the residents and business owners in the community. Mayor Sobolewski says he would've loved to see more people out but was impressed with the involvement from those who attended.
Nothing was off-limits for the Mayor, who says, "the open dialogue was great. What's the Town thinking about, what are some ideas; that's what it was all about, the dialogue." Topics ranged from downtown parking to the impacts of construction on 51st avenue to youth recreation in Bonnyville. Two of the biggest topics regarding recreation were if the Town had plans to build an outdoor rink and if there were plans for a multi-use area for ball diamonds, soccer fields, and RVs.
One attendee had noted that not too long ago, kids would shovel Jesse Lake and there would be various rinks at different shorelines of the water. Nowadays, he noted, there wasn't any rinks or kids on the lake. The problem was addressed that youth in Bonnyville don't have many places they can go to hang out, have fun, stay out of trouble, and not cost anything. Which brought up the question, does the Town have any plans to build an outdoor rink, like neighbouring community Cold Lake?
Mayor Sobolewski says the Town and partners did look at some options to build a rink, "BCHS was looking at a grant to help fund a rink in that area behind the school, near the tennis courts." The Mayor explained after pouring the concrete pad, and building the boards, a rink would cost $300-400 thousand, "with our funding restraints, how do we go about prioritizing something like that, versus, say, repairing a sidewalk or a crosswalk?" Mayor Sobolewski admitted he's not sure how high of a priority an outdoor rink would be in comparison to other Town projects.  Mayor Sobolewski explains he and Councillor Ray Prevost are on a committee that is actively trying to secure additional funds for projects, such as a rink.
Whether or not the Town had plans to build a multi-use area was addressed at the meeting, as well. The ball diamonds are spread out in the town, as are the soccer fields. Some wonder why the Town had not planned to put these fields in the same area, and perhaps have an RV or camping area nearby. The argument being, it would attract more league and provincial tournaments to be hosted in the town.
The Mayor explained that the Town had planned on doing such, but with time and money restraints were not able to finish. The goal was to put an RV park, where the work camp was north-west of Ducharme Motors. There would be room to expand to include baseball diamonds and soccer fields. This plan was formulated before Sobolewski was the Mayor or even on Council, so he could not speak to why the project was never finished. He did take note of the people's suggestion and said he would look into whether or not there are plans in the works or if there could be a past plan resurrected.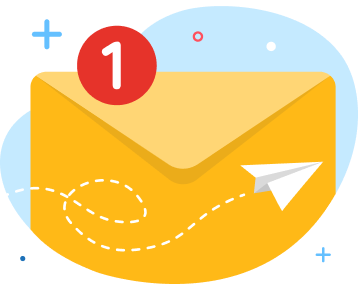 news via inbox
Get Connected! Sign up for daily news updates.