Photo Radar Coming to Cold Lake
City of Cold Lake Council has approved the use of a third party photo radar service in the city. Cold Lake does have photo radar already, however it's provided by the RCMP Detachment. Cold Lake Mayor, Craig Copeland, says by employing a third party to conduct some of the traffic enforcement, the RCMP will have more time to focus on other policing duties.
City Council has approved to enter an agreement with Global Traffic Group Ltd. to provide the city with photo traffic enforcement of mobile speed, red light, stop sign, cross walk safety, until October 31, 2018.  "They're going to work with local RCMP to monitor the hot spots in our area." The Mayor says there are certain concern areas that have been brought to Council's attention from the RCMP, as well as, residents of the city, "there's areas in Cold Lake we've had a lot of complaints of speeding. Areas like, school zones, on Highway 28 between north and south."
"It's 40 hours a week, so not a lot of time, but Council is going to dive into it," Mayor Copeland says even though it's not a lot of time, it will go a long way in helping free up some of the RCMP's time so they can police other areas of crime. "It allows the RCMP focus more on other initiates in the community, and free up some man power."
We're just putting our toes in the water and we are doing photo radar, once again, in the City of Cold Lake. – Craig Copeland Mayor of Cold Lake
"We haven't decided what we are going to do with any of the revenue, if there is any. We hope it's zero," laughs the Mayor, "in this world it probably won't be. We just haven't decided where we're going to allocate the money. Once we start collecting revenue, Council will probably make some decisions. I can't see us determining what we're going to use the money for until probably a year out or the fall."
The program is anticipated to begin in May 2016.
Photo Radar has been a long outstanding program within the Municipal Enforcement Department with discussions dating back to 2009 and initial implementation of the program in 2010. At the time, the intent was to utilize internal resources (Community Peace Officers and City-Owned and operated equipment) for the operational aspects of the program and a third party vendor to process the tickets. Further, net revenues generated from the program would be utilized for community initiatives.For a variety of reasons, primarily officer training and technological upgrades to equipment, the program has not been operated in Cold Lake for the last couple of years. At the November 17, 2015 Corporate Priorities Meeting, Council directed Administration to seek the resources of a third party service provider.  There are limited service providers that provide services that include speed, red light, stop sign,  cross walk safety, and distracted driving inclusively.

City Administration has met with the local policing authorities and the service provider to better understand the implementation of the program. Administration has been able to negotiate an agreement with the following service delivery highlights:

Recommended Service provider to be Global Traffic Group Ltd.;
40 hours of operational photo enforcement per month within approved zones;
Services to include speed, red light, stop sign and cross walk safety (with distracted driver safety to be included in the future);
All equipment, staff, training and support required to deliver the services will be provided by the contractor;
A warning period of 90 days will occur prior to the full implementation of the program;
The agreement would expire on October 31, 2018 with a possible renewals for terms up to 4 years

-City of Cold Lake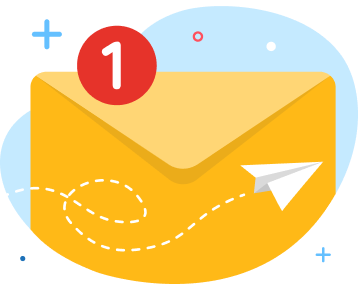 news via inbox
Get Connected! Sign up for daily news updates.