Cold Lake City Council Votes Unanimously to Pass 2016 Budget
Cold Lake City Council voted unanimously to approve a $45.5 million capital budget, as well as $40.1 million to fund operational services.
"We've made great strides as a City and this is another exciting budget made possible by the hard work we have put into moving towards our long-term vision," Mayor Craig Copeland said. "With the oil patch slowing down, council did not want to see a tax increase, so we held the line there. This budget will provide our community with the means to continue to move forward on our infrastructure deficit while maintaining services and arriving at a near-zero-increase to property taxes in 2016."
The 2016 budget does include an increase to utility rates of approximately five per cent and a new $5 fee for anyone accessing the waste management transfer station and landfill. These increases move Council closer towards its goal of operating services on a cost-recovery basis and also balance fees for non-resident users.
The operating budget also includes a provision for free library memberships, enhancements to the City's asphalt spray-patching program, enhancements to the street-sweeping program, $50,000 for a new weed-control program, increased bylaw patrols in the summer months, and the continuation of the City's sidewalk repair program.
Council included a commitment to continue to deliver the transit system's core routes for free, at least up to the service's one-year anniversary. The service will expand during the winter to include a paid shuttle route to the Kinosoo Ridge Ski Resort, for a $5 round-trip fare.
"The transit system has been a great benefit to this community and is a big win for our council," Copeland said. "We will review the need to bring in a bus fare once the transit system has been running for a full year, but for now the main routes will still be free. We'll also review the success of the Kinosoo Ski Ridge shuttle service after the skiing season wraps up."
The 2016 capital budget includes just under $28.4 million for facility infrastructure, including the Energy Centre expansion, upgrades at the Cold Lake Marina and the completion of the second floor at the Cold Lake and District FCSS building.
Capital spending on roadway infrastructure will reach just over $8.4 million, with almost $4 million to widen Highway 28 from the area of 53 Avenue, south through the Main Street intersection.
"This is an opportunity for the City to fix a stretch of road that is beginning to fail while also tackling an important part of Council's Highway 28 Functional Design," City of Cold Lake Chief Administrative Officer Kevin Nagoya said. "The work will include enhancements not only to the road surface, but also improvements to the intersections."
About $4.8 million is budgeted in 2016 for environmental and utility infrastructure. Council allocated most of the funding to one major storm water project and budgeted $1.2 million for work that will help to extend the life of the Cold Lake landfill, as well as streamline access to the transfer station.
The Kinosoo Beach Master Plan will take a step forward in 2016 and the Trail and Sidewalk Connectivity Program will continue, with a total of about $2.3 million allocated towards parks and recreation capital projects.
"We continue to wrestle with our city's infrastructure deficit, but we are making significant headway," Copeland said. "At the same time, we are moving towards our community's long-term goal by providing a range of recreational opportunities, public transit and significant upgrades to popular public spaces. Budgeting is always a balancing act and we have worked hard to be in a position where a strong, lasting balance can be struck."
*Press Release from the City of Cold Lake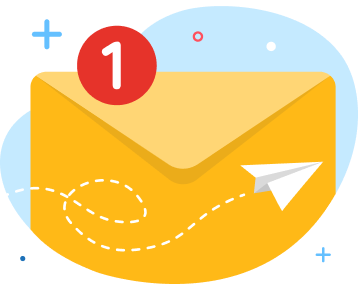 news via inbox
Get Connected! Sign up for daily news updates.