Innovative Collision Centre has the Technology to Repair Any Vehicle
Technology is the driving force behind the auto industry.  Innovative Collision Centre, in Bonnyville, is equipped to handle the demands that come with these technology advances.  Innovative Collision Centre, a new state-of-the-art facility, with the latest equipment and trained professionals will get your vehicle back to you as good as new, maybe better.
Brad Szydlik, the owner, is Bonnyville born and raised, a proud Lakelander and family man. His family is really what drove him to open the shop, "we were always looking for a business that I could really invest myself in and yet still have time for my young family. Brad and his wife Jessica, have two young children, 2 year old Rowen and 5 month old Beckett, as well as Brad has a 17 year old daughter, Drew.
Brad has been passionate about automobiles for as long as he can remember.  Brad earned his autobody journeyman ticket over 20 years ago and has been restoring vehicles ever since. "I love working on damaged cars and trucks, it's very visual."  There's a real spark in Brad's eyes when he describes taking a car from collision wreckage state, back to new. His demeanor and tone in voice changes, slightly lighter, with a certain glow that can only be described as passion. "Its crumpled metal going in and shiny and smooth going out, It's very rewarding."
It's easy chatting with Brad, he's a self-proclaimed people-person, "I like dealing with people, they come in and they're a little distraught. I enjoy talking to them and letting them know it'll be okay." He recalls one client, a gentleman who has a very expensive car he loved and it was in a wreck, "you could see he was visually upset and uneasy about repairs. It's his toy, his baby. I was able to set his mind at ease, we can do this. It'll be better when you get it back, you have nothing to worry about.  There was another instance where Brad spoke with a client for two hours, reassuring him about his vehicle and just talking cars, sharing a passion. There's a lot of that in the auto business, a certain camaraderie that develops when people are passionate about their vehicles.
Brad knows the special love between a person and their car, he's had one car he loves fixing. The 1969 Camaro was Brad's first love. "I would buy it, rebuild it, drive it and sell it." He's owned five and says he's holding off on number six till the kids get older.  Brad lives vicariously through his clients and fulfills his love of cars and trucks every day at the shop.
Innovative Collision Repair is one of the only shops in the Lakeland equipped to fix the new aluminum Ford trucks.  Ford switched to aluminum for its F150 in 2015. Ford will transition all of their trucks to aluminum and most automakers have begun incorporating more aluminum into their vehicles.  Aluminum makes the vehicle lighter, which in turns, works to improve speed and fuel efficiency. "More aluminum repair is heading straight for us and Innovative Collision Repair is prepared for it."
Repairing aluminum comes with its own set of rules.  It involves the vehicle to be secluded from all other repairs in a completely clean environment.  Exposure to other repairs can compromise the consistency of the aluminum. Aluminum panels require different fasteners and repair materials, it's not your standard vehicle built out of sheet metal. There's a different type of welder required and a certain rivet gun, "we're one of the few shops in the area equipped with the technology and the ability to fix new Ford aluminum body trucks," Brad states.
Aluminum is just the newest of many advances to the auto industry over the years that Brad has seen, "the technology is amazing." Even the paint and techniques involved in painting a vehicle has changed, Brad explains how the base coats have evolved and are water-soluble, and "this is the next step in being environmentally responsible." It is also a service Innovative Collision Centre is fully equipped to handle. "Everything is moving towards being environmentally friendly," and Innovative Collision Centre is on the cutting-edge of the movement.
Being new, Innovative Collision Centre opened it's doors with the newest technology and equipment ready for use. An example of this is a resistance spot welder that allows our technicians to duplicate factory type spot welds. This process is a cleaner weld and gives the appearance of a factory installed panel.  The end result is returning your vehicle back to its factory state.
"We have a life-time warranty for our paint, as well as, all of our repairs," Brad is confident in his work, "our paint manufacture will stand behind their paint and we stand behind all our repairs." Innovative is able to repair any vehicle, not only do they employ knowledgeable staff but they are able to stay up-to date with the latest vehicle models by investing in the program, All Data. Which allows technicians to look up any vehicle, any part and find the proper, manufacturer recommended technique to repair.  This means any vehicle, foreign or domestic, new or old, they have straight from the manufacturer techniques on how to repair to new.
Innovative Collision Centre doesn't just handle the repairs, they also handle the administrative hassles. They will work with your insurance company, do the paper work and handle all the added stress that comes with a collision. "We can work with any insurance company." says Brad. Owners are able to decide where to take their vehicle after a collision, so even if insurance companies suggest a shop, the owner has the final say.
Innovative Collision Centre is open Monday to Friday 8:00 am to 5:00 pm, 5811 54 Avenue, Bonnyville. Call 780-573-1272 to book an appointment or find them online, innovativecollisioncentre.com or like them on Facebook.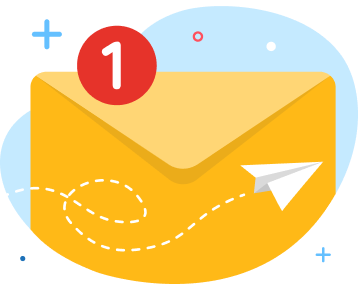 news via inbox
Get Connected! Sign up for daily news updates.