New Website in the Works for Elk Point
The Town of Elk Point will soon have a new website. It has been a dream of the town's and the residents to have a new user-friendly and fully functional website. Councillor Lorne Young says the town council has been presented, by the Town's Administrative Assistant and project lead, Brooke Yaremchuk, "she put together a Request for Decision (RFD) on the website. She did a ton of research and her presentation was fantastic."
Over the last few months the Town took part in Strategic Planning sessions and from those sessions one of their top priorities was to get a user-friendly, modern site up, explains Young, "we want to make the website, not just user-friendly for the residents; but also fully functional for the town." One of the town's premiere events is Canada Day, the presentation included a special page on the site for the celebrations, "there would be a component of the website for the recreation department and Canada Day."
"The better we make this website, and the more people use it, the more value for the dollar," states Young, "we want to make something that's not just information; like what's the history of Elk Point or that kind of thing. We want it to be useful."
In researching the project, lead Brooke Yaremchuk surveyed many town residents to find out what they would like to see from the site. Many wanted to be able to pay bills, receive notifications to road or town work; such as snow removal, contact information for town departments, a modern, clean site and an up-to-date events calendar. A business directory or classifieds are also features the town has toyed with. "Really we're open to anything," says Young.
Town Council approved the RFD and next is the Request for Proposals (RFP), says Young, "sometime between now and the next council meeting (October 13th), the town will put together a package, sort of technical package on what we require. It will be sent to at least ten different providers that Brooke researched and it would be open to others, so if a company is not on the list they can still put in a bid on the project." Young says this isn't a simple design and done, "we want someone who will be able to host the site and provide technical support. We want it to be a website that's easy to update and easy to work with so the staff and other people with access will be able to use it. The importance is user-friendly, it needs to be user-friendly for us and user-friendly on the community end."
"Brooke did a ton of research on this, and she looked into communities that are close to use, like the County of St. Paul and the Town of St. Paul and she looked at communities far away to get a good idea of what's out there. She contacted the users of the sites, both the users and the people involved on the other side. How easy it was to use, how manageable it was, if you needed to upgrade it, was the service provider good and did they give prompt service. So she's identified ten providers and will send the RFP to them, but we're also open to other people putting in bids, as well."
"What it comes down to is getting the website we want at a price we can afford," states Young, "this is a big deal for us, we want it to be right."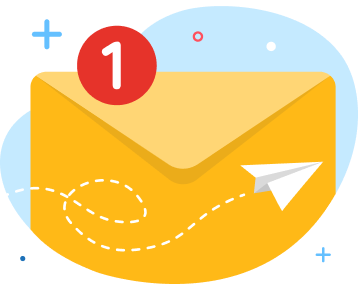 news via inbox
Get Connected! Sign up for daily news updates.