Mayor Copeland Says Meeting with Minister Bilous was Successful
Mayor of Cold Lake, Craig Copeland, attended the AUMA conference in Calgary last Wednesday through Friday and reports it was the best conference he's attended, thus far. The AUMA served as a great opportunity for the mayor to network with other municipalities, have opportunities to catch the ear of some key ministers and the meet numerous MLAs from across Alberta.
On Wednesday, Mayor Copeland and Councillors Vicky Lefebvre and Kelvin Plain were able to speak with Minister of Municipal Affairs Deron Bilous prior to the Minister's public address on Friday. Mayor Copeland says from the meeting on Wednesday was one of many conversations to come regarding the transition of the management of the Cold Lake Air Weapons Range. "We had a great meeting with the Minister," says the Mayor, "basically, we're working on the transition the ID-349 to the City of Cold Lake."
"We met with him to open up the discussions and remind the government that 2016 is supposed to be the transition year for ID-349 and the City is to take the Air Weapons Range Management over after that. We had the initial conversation and it will lead to more conversation. I think what we're asking for definitely fits in with what the new Minister's philosophy is."
Mayor Copeland says Minister Bilous spoke to the crowd Friday and it seems his philosophy and where he sees municipal government moving towards is in line with the City of Cold Lake's mentality. "Some of the highlights from [Minister Bilous'] speech is that he and the NDP government want to build a better future for Alberta," explains Mayor Copeland, "they want to stabilize public services and move Alberta forward. The big message from the Minister was he wants to build strong sustainable communities, and he wants to work with us, meaning the municipalities. He wants to build strong, predictable funding like the MSI, that's encouraging."
The Minister is working on refreshing the Municipal Government Act (MGA) and hopes to have revisions in front of the legislature by spring of 2016. "That's a document that affects every Albertan," explains the Mayor, "City Council uses it as their bible." Minister Bilous stated that he hopes to "modernize local government with new and innovative approaches", which Mayor Copeland took to mean collective approach to governments. "His big message was to modernize local governments to build big thriving communities. He stressed that competition is over."
"There's a definite tone to his delivery that he's expecting everybody to come together," Mayor Copeland explains, "I think up in our Lakeland area that means, the MD of Bonnyville, The Village of Glendon, The Town of Bonnyville and The City of Cold Lake, he's looking for us to come up with a local solution. This Minister looks like he's ready to make a change, the old way of looking at things is gone. Looks like the NDP government is ready to go into the sandbox that nobody else wanted to go in before, so good for them."
"Whether it's water, police, collecting taxes, how you spend your money… What [Minister Bilous] is saying is working together for a solution on how you're going to govern, he wants to see rural communities coming together. What the interpretation of what he means, he's going to have to clarify," says  Mayor Copeland. "Does it mean amalgamating municipalities? Possibly. He was careful on his wording, but he was willing to throw it out there."
"Local level, he's going to be expecting the local municipalities here in The Lakeland area to come together to come up with a change. Like he says, modernize local government. He wants a new and innovative, collective approach," Mayor Copeland says this was the initial statement from the Minister of Municipal Affairs regarding the MGA and expects more clarity in the Minister's position as the months, and the changes to the MGA unfold.
"It's something we've always talked about in our Council, by coming together you can govern your community much better," states Mayor Copeland. The Mayor does not foresee any road blocks in the transition of ID-349 at this time and expects to continue discussions with Minister Bilous to ensure a smooth transition of management in 2016.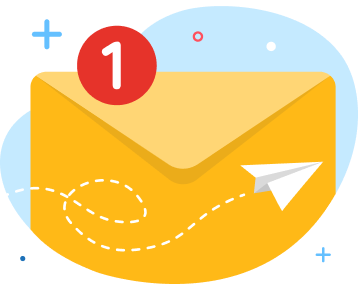 news via inbox
Get Connected! Sign up for daily news updates.