Cold Lake Mayor Says Pipelines Need to be a Priority for Alberta
Alberta's Finance Minister, Joe Ceci and The Minister of Municipal Affairs and Minister of Service Alberta, Derron Bilous will be in Cold Lake this Thursday and Friday for the Mid-size Mayor's Caucus the City is hosting. Mayor of Cold Lake, Craig Copeland says he hopes the event will give him an opportunity to display the need for pipelines to transfer oil out of Alberta.
"The idea is each Minister talks for about ten minutes and then we take Q&A," explains Mayor Copeland, "I'm anticipating a lot of great questions from this Mayor's group. They're a strong advocacy group." Copeland says he has some important issues he hopes to bring up with the Finance Minister, "for myself, I hope to bring up with the Finance Minister, I'm a big believer in spending money on infrastructure. With interest rates being low we need to continue to build out Alberta's infrastructure."
Mayor Copeland says he has his suspicions on how the NDP may structure their budget, "I believe that's where the NDPs are going to go with in their budget," referring to infrastructure. "I will be fully supportive of that, especially with the economy in a down cycle."
"The issue that I'll be relaying to them is we have a lot of people unemployed right now in the oil industry. I'll be encouraging them to do the infrastructure build out for highways, etc. But also be reminding them that the oil industry is hurting right now in Alberta." Copeland says it's important not to increase costs on an industry that is struggling to make it through the tough times, "with the oil royalty review, I don't believe now is the time to be messing with the different rates that are charged to the oil companies. I think status quo is fine."
"We have to encourage investment in our oil patch. One of the big things I'll be hammering away at, whether it's at this meeting or the AUMA meeting in Calgary next week is we need some pipelines to take oil out of Alberta." The Mayor has long-been an advocate for the need of pipeline systems in Alberta, "I still maintain that getting pipelines, two or three, out of Alberta has to be a huge focus of this government and the federal government."
"My biggest concern is that we still do not have a pipeline out of Alberta," states the Mayor. "When you look at oil coming out of the Cold Lake region, a lot of the oil moves down to Hardisty and from Hardisty the oil goes in different directions. We definitely need the Keystone and the Energy East. Those are two major pipelines that are really going to help the area. And of course the Gateway and TransMountain [pipelines] are going to help get oil to the west coast. Which is going to help the oil industry overall in Alberta. For our area the Keystone is huge."
Copeland has a theory behind Alberta's lack of pipelines that transfer oil out of the province, "I think we have gotten bogged down. I think Canada and Alberta have lost their focus. We've allowed the environmental agenda to swing so far that we've lost focus on what turns the economy in Alberta."
Copeland recalls an example of the area supporting the national economy, "I recall when JV Driver was in town, on the Nabiya Project [Imperial Oil] we had about 1500-1600 workers associated with the JV Driver project. 95 percent of them were not from the Bonnyville – Cold Lake area. We had workers from Quebec and Vancouver Island area, in the Cold Lake and Bonnyville area. We were providing jobs in this area for people across Canada and into the United States. We had over 100 workers from America at one time working on the project."
"Whether it's Obama or people in British Columbia who don't want these pipelines, the fact is, pipelines are the safest method of moving crude," states the Mayor.
"We better wake up fast in Canada. We're going to be in financial trouble, if we do not increase our market. One of the problems you have if you don't increase your product volume to the United States or wherever, is the oil industry is going to go elsewhere if we don't smarten up here in Alberta fast. This is one of the biggest concerns I have as Mayor of an oil area, we have an opportunity here to blow it big time."
Mayor Copeland notes that the Environmental Department of the Alberta Government does a "fantastic job in regulating the oil industry." Unfortunately, their efforts go unnoticed to many outsiders. The Mayor states that Alberta regulates its oil better than any other major oil market. "Go visit Imperial Oil, Osum, and Cenovus, see the standards that we have here, then go down to North Dakota or South Dakota, Texas or California and see the oil patch down there. It's a total hypocrisy."
"Canada's doing an awesome job," the Mayor proclaims. "In our area we got to get the economy going, now's not the time to put more costs on doing business when our oil companies are just barely hanging on here. I'm fearful we're going to see a major layoff here again. There are lots of rumours out there."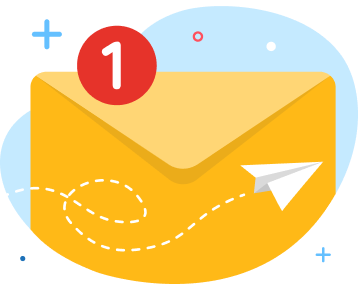 news via inbox
Get Connected! Sign up for daily news updates.