An Evening with Clint Black in Bonnyville
An Evening with Clint Black is a series of intimate concerts Clint Black is taking all across North America and making a stop Thursday, August 20th, at The Bonnyville & District Centennial Centre.
Clint Black says he chose to do an intimate series of shows to have the chance to really connect with the audience. "I prefer to be up close with the audience, so I do that as much as I can," the singer explains. "I did bring the full band with me, but I like to be able to tell stories. There's some funny stuff here and there about the songs, how they were written or the inspiration, we've been having a lot of laughs."
Connecting with the fans is important to Clint, "back in the early 90's when the internet first came on, I just recently become famous and it was weird. It took some adjusting. I felt isolated a lot. I had a blackboard on my website, it was kinda like what Twitter is now. People would leave me messages and I could read them. I felt connected again and I really enjoyed that. So, when the social pages came on, Facebook and Twitter and all that, it was just perfect for me." Clint says he's not able to read all of the messages, but he does read a lot of them and it helps him feel connected to his fans, "I feel like I know my fans."
A rarity in the music business, Clint Black composes all of his music himself. He has his hands in every song he's released, which is over 100. "I enjoy doing it, it's a lot of work. Some people may not know it's 8…10…12 hours a day working on a song. You might hit the play and record button and hear the track a thousand times, it's a labour of love, but it's a lot easier to do that work when you're heart's completely in it. For me, that means creating that music and making it my own."
Many artists, especially in the country music world, use songwriters and composers when recording a song, rather than write and compose themselves. Clint Black is different, he does it all himself. Clint says it was an interview he saw with Reba McEntire, before his fame took off that made him realize he wanted to make his own music. "I saw a Reba McEntire interview, before I got into the recording business, and she said she listened to a thousand songs to fine tune for an album. I remember thinking, 'that's not for me'. I started working really hard to be able to craft songs and be able to keep up with my own career. I always had about three albums written by the time I hit the studio to make an album, I have 30 songs or so when I hit the studio. So it would be really hard for me to record outside songs as we call them."
Clint Black founded the now disbanded, Equity Music Group, which focused on putting the artist first. "We had a lot of success with that record company, we broke Little Big Town. We almost got there with August Rain, which I think is so talented. Carolyn Dawn Johnson, your native daughter up there in Canada, was recording with us." Clint explains despite the talent and the vision there were mismanagement issues and the company is no more. "It was really creative for the artists, and for artists to have creative control, that I believe we need and some more than others. As my manager called it, a brilliant idea, not carried out. It had all the makings of a great record company that ended in disaster."
After the dissolving of Equity Music Group, Clint spent several years with mayor record companies who were eager to sign the superstar, "I ended up walking away from those deals because I really felt I needed to go the independent route." Clint Black recently signed with Thirty Tigers with new music on the way in September 2015. "It's a record company that really believes, as I do, that artists should really develop themselves. Really gives me creative control. It's the only way I know how to do it."
Clint Black found fame at a young age, he was 28 years old when Killin' Time shot to number one on the album charts and stayed there for 28 weeks. Even with everything he's learned over the years, he says there's no way to prepare a young artist for fame. "It's like telling somebody what it's going to be like when they have a kid, you don't know until you go through it."
Clint says he was able to the famous years with the help of his wife, Lisa Hartman Black. "Fortunately, I met and fell in love with my wife. She had been famous from Knotts Landing and movies for years. She really helped me become comfortable in celebrity. She helped me live a normal life, as normal as it can be."
Clint says the main thing he would tell young people is, "round yourself out. Learn all the music you can, work on your instruments, get in front of your audience and don't be nervous. Love your audience and they will love you back." Advice given to the singer by Minnie Pearl when she was headed on stage at the Grande Ol' Opry. Clint adds a piece of practical advice with a hearty chuckle, "maybe get an entertainment law degree."
Clint Black as passionate about harnessing young talent as he is about his charity work. He is the national spokesperson for International Rett Syndrome Foundation (IRSF). A neurological disorder on the autism spectrum that affects mainly girls. Clint combined his charity efforts with a campaign to help launch a young artist's career. The Clint Black Recording Session Dream contest, which serves as a way to help promote a charity focused website, chideo.com.
Clint Black currently serves as Honorary Chair for the IRSF's "Research to Reality: Funding Progress" campaign, which is in the research stage the singer announces. "It's a hopeful time for Rett, they've had success in the laboratory and they believe it's just a matter of research hours now. So it's the most expensive time, but it's because we're on the blink. We're raising awareness to help raise funds to get through this phase. Everyone's looking over at what they're doing with this, it could be a real turning point for turning off some of these disorders."
Clint Black believes in using his fame for the greater good. He's been in the business for over 25 years and attributes the longevity of his success to hard work and consistency. "I always believed if I just kept my nose to the grindstone and worked hard on the things that I did best that I could stick around. I never had any delusions on what that meant. I was always happy just to be around and doing what I love to do. Sometimes you're riding high and sometimes you're in the wilderness. I've been out of the recording business for ten years, but I've been out doing shows, probably play 90 cities this year and I did it last year and the year before. You know doing fun, interesting movies. For me just keeping busy doing what I love to do."
Clint Black will be performing August 20th at The Centennial Centre. Tickets available online or call 780-812-3400.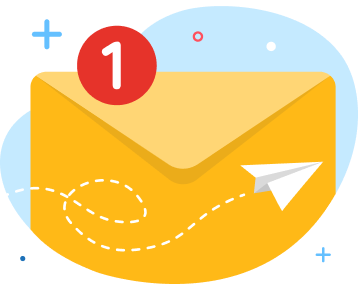 news via inbox
Get Connected! Sign up for daily news updates.