MENZIES: To you from failing hands we throw…
Image: Poetry Foundation. Lieutenant-Colonel John McCrae.
In the pale, flickering torch light of Remembrance Day, I am reminded of a column I wrote for the NAIT Nugget in Nov. 2017. 
I was the Senior Editor at the student publication, given a full-page spread, meant to swing a hammer and speak with authority. 
Re-reading the column, my feelings are largely unchanged – In Flanders Fields, the last stanza especially, is one of the most devastating ever penned. 
Take up our quarrel with the foe:

    To you from failing hands we throw

       The torch; be yours to hold it high.

       If ye break faith with us who die

    We shall not sleep, though poppies grow

             In Flanders fields.
During the second battle of Ypres, Belgium in 1915, Lieutenant-Colonel John McCrae exhaled a 15-line breath. 
Through 97 unforgettable words, he wrote the most important poem in Canadian history: one that cannot be separated from the date of November 11, one that was tossed aside and left for dead, one that through a rare stroke of luck in a place with no name, became part of our identity as a nation (if we still believe in such a thing). 
McCrae, military surgeon, presiding over the funeral of one of his closest friends Lieut. Alexis Helmer, who was buried in a makeshift grave with a simple cross, sang the war song of lament.
Psychologist Carl Jung said about creative motivations: "Art is a kind of innate drive that seizes a human being and makes him its instrument." The artist then becomes in Jung's own terms, "one who allows art to realize its purposes through him." 
For a moment, McCrae became the instrument through which our most valiant and brave could speak frankly to us from beyond the grave. 
So, taken seriously, two choices lie ahead of us: to be active, or be passive. 
This isn't just a message of, 'war sucks, why do we do it?' This is a call to action. 
Each person knows what torch they could be holding high, what foe to quarrel with. While the words may not seem real on the page, spoken aloud on Nov. 11, the vital sense of urgency lingers. 
Especially with the state of Canadian affairs today, and the crises that have erupted worldwide – the ideas of individual rights, a democratic society, freedom of speech, the freedom to associate and to not – show that this isn't some truth that will last forever. 
They weren't scientifically engineered, nor given by God. We created these systems. They live and die, just as we live and die, unless we want better. 
Regardless of what you do Nov. 11, reflect on the poem and think about your life. Remembering what it means to live under these war-time conditions keeps us levelheaded and humble, especially in this time of social unrest and identity. John McCrae died of pneumonia before the end of the war and never knew the tradition his work has inspired.
In Flanders Fields matters — if you don't remember, they don't rest.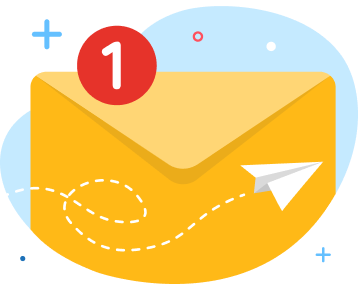 news via inbox
Get Connected! Sign up for daily news updates.