In Loving Memory: Beverly 'Bev' Holoboff – Memento Funeral Chapel
With cherished memories for a life well lived, the family of Beverley "Bev" Holoboff (née Fraser) of Cold Lake, Alberta is deeply saddened to announce her passing on Monday, September 18, 2023 at the age of 61 years.
Bev was born in Inverness, Scotland, on March 24, 1962. Bev was raised in Surrey, B.C., where she attended school and graduated from North Surrey Secondary School. Bev graduated from Simon Fraser University in 1986 with a Bachelor of Education degree. She met her husband, Chris, in 1981. They were married in 1986, and chose to make Cold Lake their home. Bev and Chris believed that if you are going to live in a community and raise a family in that community, then you need to make it a better place to live. Bev was always a strong advocate for Cold Lake and a willing and tireless volunteer.
A lifelong educator, Bev taught elementary school in Cold Lake for 34 years before her retirement. She has taught and inspired generations of students and made countless meaningful connections as a teacher, mentor and friend to both her students, and the people lucky enough to work with her; her impact on her students cannot be overstated. Outside of work, Bev was a cornerstone of the community and a dedicated volunteer throughout her life who could always be counted on to lend an understanding ear or advice to anyone who needed it. She will be greatly missed by her community, her family, and her many, many friends in the Lakeland region, across the country, and on the other side of the world.
Bev is lovingly survived by her husband, Chris, and their two children, Michaela (Cold Lake) and Cameron (engaged to Dayna Smith) (Edmonton). Bev is also survived by her brother Timothy Edward Fraser (Edna Park) of Surrey, B. C., and many brothers and sisters in-law, nieces and nephews, and cousins, too numerous to mention.
Bev was predeceased by her daughter, Alyssa (1989) and her son, Evan (1992). She was also predeceased by her parents, William Pringle Fraser of Beauly, Scotland and Mary "Maureen" Munro Fraser (née Watt) of Alness, Scotland.
Celebration of Bev's Life, Friday, September 29, 2023 at 1:00 p.m., at the Cold Lake Agriplex, Cold Lake, AB with Bob Mattice officiating.
In lieu of flowers, memorial tributes in Bev's memory may be sent to the Cross Cancer Institute, 11560 University Avenue, Edmonton, AB T6G 1Z2, Bonnyville Health Foundation c/o Bonnyville Cancer Clinic, 5001 Lakeshore Drive, Bonnyville, AB T9N 0G8 or to a Charity of One's Choice.
~ Respectfully submitted by the family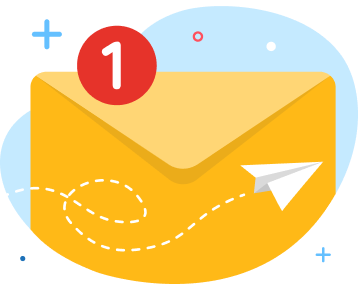 news via inbox
Get Connected! Sign up for daily news updates.