Vermilion selected as Celebrating Oil Country feature town
OEG Sports & Entertainment (OEGSE) announced today that this year's Celebrating Oil Country feature town is Vermilion, Alberta. This is the second year of the annual Oilers initiative to recognize communities across Oil Country.
"After a phenomenal inaugural celebration in Whitecourt last year, we are looking forward to celebrating the great community of Vermilion," said Tim Shipton, Executive Vice President, OEGSE. 
"We know the Oilers fan base extends far beyond Edmonton and the town of Vermilion is a prime example of the many towns that make up Oil Country and represent the best, most passionate fan base in the NHL."
This year's festivities will begin in Vermilion with Oilers Day on Wednesday, Nov. 1, including Oilers alumni, team mascot Hunter and the Orange & Blue Ice Crew visiting businesses and local schools, in addition to hosting a hockey clinic at Vermilion Arena. The day will also feature Oilers radio analyst Bob Stauffer on site for a live broadcast of Oilers Now from Boston Pizza. Oilers alumni and OEGSE executives will also participate in an economic luncheon that day. The events in Vermilion will wrap up with the Oilers delegation attending the Junior B Vermilion Tigers home game that evening.
Then on Saturday, Nov. 4, the scene will shift to Rogers Place as the Oilers host the Nashville Predators and the community and fans of Vermilion will be featured throughout the game.
"As a lifelong Oilers fan, I am overcome with joy that the Edmonton Oilers have chosen Vermilion as an Oil Country community. The excitement this brings to our community will be remembered for years to come," said Mayor Greg Throndson.
"We, the Town of Vermilion, are ecstatic and honoured to be chosen as the Edmonton Oilers Celebrating Oil Country community for the 2023-24 season. This partnership fuels our excitement for a season filled with unity, passion, and the shared love of hockey. Together, we embrace our heritage, energy, and the promise of a vibrant future in the heart of the oil industry, supporting our Oilers," said Kevin Lucas, Chief Administrative Officer.
"You are in the heart of Oil Country when you visit the Town of Vermilion! We are a progressive community with a strong sports and hockey fan base and are thrilled to collaborate with the Edmonton Oilers to Celebrate Oil Country," said Mary Lee Prior, Manager of Economic Development.
Starting in 2022, the Oilers celebrate a community in Oil Country that makes up a part of one of the most dedicated and passionate fan bases in the world. The celebration includes a delegation from the Oilers organization visiting the town for Oilers Day, which consists of live broadcasts and other feature content spotlighting the town and its people, funding and other support for local minor hockey development, and recognition during an Oilers home game.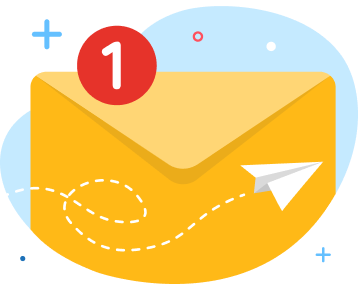 news via inbox
Get Connected! Sign up for daily news updates.