Training camp winds down as White beats Black in Pontiacs' Milton Romanchuk Cup
Tyler Blocha scored two goals, including the winner with 43 seconds left in regulation, and Team White beat Team Black 4-3 in the annual Milton Romanchuk Cup.
The Bonnyville Jr. A Pontiacs wrap-up of training camp finishes with the intrasquad contest, as the Yaks cut down from 40 players ahead of the exhibition schedule.
A variety of young, local players saw time amongst last year's returnees, including Ben Skarsen, Carson Croteau, Drew Molde, Austin Wentz, Jace Lessard, Ryder Naim, and netminder Jedd Stybel from St. Paul.
The Pontiacs longtime regional manager Milton Romanchuk was not able to attend the game due to his current health.
The teams were divvied up based on potential lines or pairs that could form the final roster.
Blocha played with reigning AJHL Rookie of the Year Nicolas Beaudoin and his linemate from last season Max Seguin on Team White.
Meanwhile on Team Black, Ludovik Tardif was lined up with Ethan Look.
Nathan Simpson played with those two and scored the game's first goal.
Blocha replied on the powerplay on a sweet set-up from Beaudoin.
Billy Batten and Ethan Look scored 2nd period markers for Black, and Mike Leenders and Noah Heinrich replied as it tied 3-3 after two periods.
Bodee Weiss started the game with for Team White, while newcomer and 6'7″ netminder Nathan St-Germain started for Team Black.
Jedd Stybel made the most impressive save of the game during the 2nd period. He robbed Max Seguin on a breakaway with a sprawling glove save.
Ste-Marie joins staff
Meanwhile, Darick Ste-Marie has joined the coaching staff and will be coach Mario Pouliot's right hand man behind the bench.
"Bonnyville has been great to me," he said after the intrasquad game.
He arrived about two weeks ago and fills in with the outgoing Connor Cadaret, who is now with the Collingwood Blues of the OJHL.
Ste-Marie first knew Pouliot during his days playing Midget AAA while Pouliot was coaching. After a pro career with stops in the ECHL, SPHL, and FHL, Ste-Marie gets his first Junior A coaching gig.
"For me coming here I didn't know anyone. Everyone was a new player for me, I was really impressed by the talent that we have all the returning players and the new players we have coming in," said Ste-Marie.
"There's some really good players and there's some tough decisions to be made in this camp. But I'm really happy with what I'm seeing right now. I think we'll have a really good team."
The exhibition campaign starts fast.
Friday, Sept. 1 at Lloydminster
Saturday, Sept. 2 home vs Lloydminster
Wednesday, Sept. 6 home vs Drayton Valley
Friday, Sept. 8 home vs Blackfalds
Saturday, Sept. 9 at Blackfalds
Lakeland Connect is your home for all 62 regular season Bonnyville Pontiacs games. Listen to Michael Menzies every game, all season on lakelandconnect.net/pontiacs.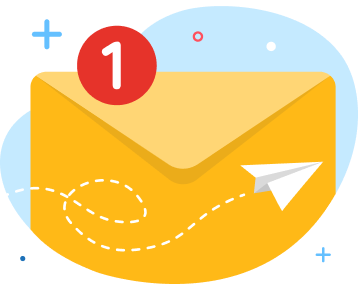 news via inbox
Get Connected! Sign up for daily news updates.