Everything You Need to Know About Sports Betting in the NFL in 2023
Many sports have a global reach and the internet has accelerated the rise of many sports that have springboarded themselves from immense domestic popularity to global success. The NFL ranks alongside the English Premier League as a big domestic sports product that has propelled itself into an international window and expanded its reach. Sports betting and casino gaming collectively have added a new dimension to their service because of the digital revolution.
Learn How to Bet on Football in 2023
Like any sports betting market, a good place to start is with ample knowledge of the game itself. Rarely will somebody begin placing bets on sports they don't watch or understand, but it takes more than knowledge about the NFL to know how to navigate the betting market.
Betting on football includes knowing how to navigate spread betting lines and parlays, and utilize betting codes and promotions to get more value from your bet. While understanding the sport is imperative, it's a different story knowing how to successfully identify markets and small windows of possible value.
NFL Betting Lines Explained
Betting lines are just a different way of presenting odds. In European markets, fractional and decimal odds are more popular. However, moneyline odds are the most common in the North American market. Betting lines are easy to follow once you know the structure; they revolve around multiples of $100.
So, say a heavy favorite is -1,000 in a betting line wager. This means you would have to bet $1,000 to win $100. Likewise, if you're looking at betting on a ranked outsider, you might find moneyline odds of +400 – if you bet $100, you could win $400. It is the most common technique NFL bookmakers use to portray the odds, and betting lines usually refer specifically to outright winners.
The biggest ever upset in a Super Bowl over the last few decades was when the Giants beat the Patriots in 2008, one of the handful of times sportsbooks have lost money on the Super Bowl. Before this game, most bookmakers had the Giants at around +450 to +500. These colossal odds were understandable before the game, as the Patriots had one of the best individual campaigns ever. However, the Giants, inspired by Eli Manning, triumphed against all odds.
Moneylines: Picking the Winner of an NFL Game
Betting on any team sport is a significant challenge. There are dozens of components to consider before you place your wager, and even if you sit down and do all of your research and think that you have found a gap in the market, there can always be an upset. Some basic strategies that can help you include removing any cognitive bias you have for the team you support, and betting with small amounts.
If you can implement both of these variables into your strategy effectively, you can explore the gambling market at your leisure and not take your gambling game too seriously.
Point Spreads: Evening the Odds
Method of victory markets in all sports attract a sizeable audience. Recent figures suggest that point spread bets are the most popular in NFL betting. If you want to place a bet on a team but think it'll be a tight game or a shutout, you can utilize point spreads to get more value from your potential bet.
Whereas a moneyline bet will often refer to an outright game winner in a head-to-head, regardless of the point difference, point spreads allow you better odds to pick your winner plus the number of points they will win by. Let's take a look at a practical example.
Let's say the Kansas City Chiefs go into a game as the +2.5 underdog, so sportsbooks have them to lose, but not by that much of a margin. For your wager to be successful, they would need to be victorious or lose by two points. You will lose the bet if they lose by more than two points.
Over/Unders: Predict the Total Combined Score
If you're looking to find a market that breaks down the game on a more collective scale, an over/under market might be what you're after. This type of bet combines the total number of points scored by each team and allows you to bet on whether the total figure will be over or under a certain amount.
This bet weighs up each team's defensive and offensive prowess and will be reflected in the odds. So, if you have two teams with great offense and not such a good defense, then the over/under market will reflect this.
Parlays: Bigger Payouts, Bigger Risks
The general idea of a parlay bet is to combine multiple markets that you think will win. So, let's say you feel like the Chiefs, the Raiders and the Broncos will all win their games in a particular week. Instead of betting on them individually, you can use a parlay bet to combine the odds, which multiplies the payout. If you bet on these teams individually, you would receive a payout for each. However, if you use a parlay bet, two of the three could win their games and you wouldn't win your bet; it depends on all outcomes being successful, which is why the odds are more significant.
Teasers: Adjusting the Spread and Combining Bets
A teaser bet is another type of parlay bet but it allows you to change the spread betting amount and combine your odds. Again, this type of bet gives you a much larger chance of a payout, but getting a spread bet right on one game can be challenging enough, never mind combining to correct spread selections.
Teaser bets are considered a specialist market, given the knowledge you need to develop what you believe is an effective method. Even with all of this information, it's important to remember that any bet has an element of luck you can't account for, which can even result in odds-on favorites losing the game.
Props: Betting on Team and Player Performance and More
One of the statistics that bettors will pay close attention to before they place their bet is individual player performance. The draft plays a pivotal role in dictating the market in North American sports ranging from the NBA to the NFL and the NHL. If a team gets the first draft pick or has a great draft, strengthening their team immensely, this will be reflected in the outright markets before the start of the season.
Likewise, once the season is under way, if a player or team has a particularly strong start, this will also result in a sharp change in the overall odds. Overall player performance can single-handedly change the direction of a game, so, understandably, many people pay close attention to this when placing their NFL bets.
Derivatives: Bet on Part of the Game
With so many segmented markets to choose from in a range of sports, the NFL offers the same markets to bettors internationally. In a derivative market, you focus your attention and betting strategy on one part of the game.
If you only bet on quarters, this would be a derivatives bet. In addition, another type of derivative bet is the first half of a game. Essentially, any market derived from a primary market within the game would count, and given the emergence of in-play and mobile betting, derivatives are quickly becoming one of the most popular.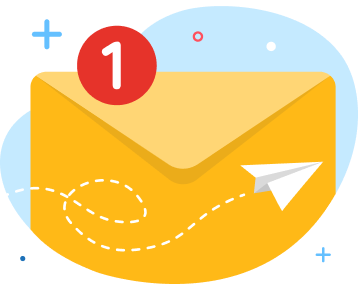 news via inbox
Get Connected! Sign up for daily news updates.