Cold Lake records record sales during The Big Spend
The Cold Lake Regional Chamber of Commerce, along with The Big Spend, presented the projects statistics for The Big Spend Campaign April 28-30, 2023. The Big Spend reported statistics showing two local Cold Lake Businesses, TNT Clothing Co. and Mach 1 Sports, reporting the two highest-recorded Sales throughout Canada.
The Big Spend is a national Shop-Local Initiative where we encourage everyone to make a conscious effort to support small businesses in their community. By doing so, we can make a positive impact on the Canadian economy and show our appreciation for the businesses that work hard to support our neighborhoods.
Tyler Schindel, CEO of The Big Spend, expresses his excitement for the two Cold Lake local businesses "Congratulations to TNT Clothing and Mach 1 Sports, Canada's top two Big Spend Businesses, for their outstanding achievement. Through our 'report your spend' system, customers actively contribute to our national tracking, allowing us to measure our impact on the Canadian economy. We recognize TNT Clothing and Mach 1 Sports, representing Cold Lake, Alberta, as the local businesses with the highest reported spending nationwide. A sincere thank you to the Cold Lake community for participating in The Big Spend, which reported a remarkable $600,000 in economic impact across Canada, and the Cold Lake Regional Chamber of Commerce for their unwavering support of this national shop-local initiative."
"All we can say is WOW and thank you SO MUCH to all of our supporters. It means everything to us here at TnT Clothing. We couldn't have done it without the great people in our community and their unwavering support for local businesses, it truly is amazing and we are exceptionally grateful for them all. We had so much fun and thoroughly enjoyed participating in the Big Spend event and not to mention what an amazing cause helping small businesses when it matters the most and giving the businesses like ours a chance to not only survive but to also thrive. We will definitely be participating in next year's BIG SPEND!!" Business Manager of TNT Clothing Co., Tanya Hanes, one of the top two highest-recorded business sales in Canada.
Business Owner of Mach 1 Sports, Ed Machtmes, the second of the top two highest-recorded business sales in Canada, explained how The Big Spend Initiative was successful for the business "The Community Participation & Support was a testament that people do want to see small businesses not just survive, but thrive in their communities"
"The Cold Lake Regional Chamber of Commerce makes it a priority to ensure that their members have access to events like these to help keep their business thriving and growing strong. Thank you to all of our 2023 The Big Spend Participants" says Sherri Buckle, Executive Director of the Cold Lake Regional Chamber of Commerce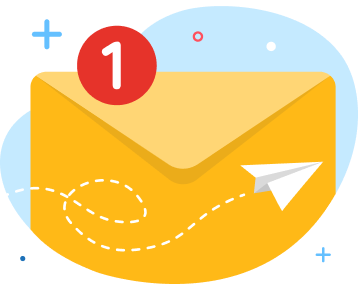 news via inbox
Get Connected! Sign up for daily news updates.