LCSD students honourable mentions for Indigenous Student Awards
Three Lakeland Catholic students are being recognized for their dedication to learning and sharing their culture.
Destry Herald, Patience Badger, and Brooklyn Dion were nominated for the 2023 Honouring Spirit: In- digenous Student Awards. The trio received honourable mentions for the award that recognizes students for their exemplary leadership, honour, courage, and commitment to their cultures and education paths.
Brooklyn is a Grade 5 Holy Cross Elementary School student who was nominated by her teacher Madi- son Mahdiuk and Holy Cross Family Outreach Worker Jaimie Mills.
In her letter of support, Mills describes Brooklyn as someone who "exhibits pride in her [Cree] culture and has participated within her community in various ways." This includes team sport achievements, establishing her education, and forming strong social relationships with both peers and adults.
"As a person who forms deep connections with her culture and those around her, I feel Brooklyn has the characteristics that would make her well suited as a recipient of this award," Mills noted.
Brooklyn was speechless when she heard about her nomination.
"It feels great," she said, adding she is always eager to talk to her classmates about her Cree heritage and culture.
Mahdiuk described Brooklyn in her letter of support as "a young and powerful female leader in our school community," directly referencing her confidence in the classroom, her participation in the Buddy Reading Program at the school, and other extracurricular activities including sports.
"I am so incredibly proud of Brooklyn and her resilience and strength when it comes to a young First Nations female… I have no doubt that Brooklyn will pursue any goal she sets her mind to as she is passionate and committed to herself," Mahdiuk said.
Patience, a Grade 6 St. Dominic Elementary School student, was also nominated by a teacher at her school, as well as School Principal Jacqueline Densmore.
"It is rare to find a student who exhibits such a consistent respectful nature to all. Patience demonstrates respect, kindness, and apathy for all fellow students and every staff member at the school," Grade 6 Teacher Julie Engman wrote.
"I feel like everyone has something to contribute and is valued," Patience said.
Passionate about learning, Patience is eager to learn more about other cultures. She is described as creative, takes on leadership roles in the classroom, and displays comprehension skills that aid her in understanding, following directions, and explaining instructions to others.
"I consider myself fortunate to be in a classroom with Patience and appreciate her positive contributions," Engman wrote. "Although Patience is very humble, I believe she deserves acknowledgment for her good deeds, hard work, and perseverance."
In her letter supporting Patience's nomination, Densmore described her as someone who "connects and embraces strength within her [Cree] culture through singing, art, and attending community Pow Wows with her family."
Patience was surprised to learn she was nominated for the accolade and encourages others to share stories about their culture and heritage.
Grade 6 Dr. Bernard Brosseau student Destry had his name put forward by his school Principal Joe Marion, classroom support teacher Dana Chaulk, and LCSD Indigenous Family Outreach Worker Sheyna Badger.
"Destry takes pride in his heritage and serves as a role model for younger students, regularly mentoring them and sharing his knowledge of Métis history and traditions," Marion and Badger wrote in the nomination.
Consistently demonstrating a "deep respect and appreciation for his culture," Destry often brings traditional items to share with his classmates and dresses in traditional Métis attire during cultural club events.
Destry said he often helps with cultural club and wears his Métis sash with pride as often as he can.
He said it "feels good" to be recognized through the nomination.
In addition to proudly sharing his heritage and culture, Chaulk described Destry as a student who is "kind and empathetic towards others," with a can-do attitude and willingness to seek and give help as needed.
"Not only does he embrace and share his culture, his way of being is an embodiment of the true Métis spirit."
The students will be recognized during a ceremony on June 14, 2023, at the Bonnyville Central Office, where they will be presented a certificate of their honourable mention and a gift from the Board of Trustees.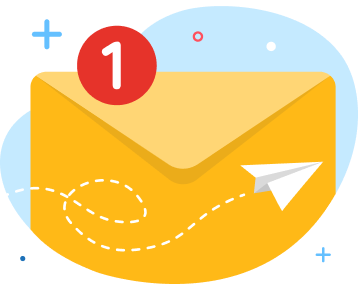 news via inbox
Get Connected! Sign up for daily news updates.