In Loving Memory: Raymond "Ray" Joseph Sandfly – Memento Funeral Chapel
With broken hearts, the family of Raymond "Ray" Joseph Sandfly of Big Island Lake Cree Nation, Saskatchewan is saddened to announce his passing on Monday, April 3, 2023 at the age of 75 years.
Ray is lovingly survived by his children: Michael Kiseyinewakup (Ermey), Ruby Kahpeepatow (Glen), Brian Singer (Shawna), Jonathan Chief (Roxanne), Romeo Waskahat, Mary Grace (Clifford), Adrian Kahpeepatow, Candace Singer, Ramona Singer, Nolan Singer, Virgil Singer, Jackson Singer, Ricky Singer; numerous grandchildren; numerous chapans; brothers: Philip Sandfly, Charlie Sandfly (Edna), Gordon Sandfly, David Sandfly (Dorothea); special nephews that grew up as brothers: Geoffrey Sandfly (Miranda), Clinton Sandfly (Diana), Ryan Sandfly; sisters: Annie Sandfly (Charles), Mary Ellen Dillon (Floyd), Julia Waskahat (Mike), Liz Sandfly, Gladys Moostoos; as well as many nieces, nephews, friends and extended family.
Ray was predeceased by his parents: Edward & Margaret Sandfly; son: Marcel Kiseyinewakup; brothers: Lawrence Sandfly, Tommy Sandfly; sister: Patsy Harder; maternal grandparents: Billy & Annie Blyan; paternal grandparents: Mr & Mrs Kiseynew.
Ray enjoyed many things that brought fulfillment to his life; he sang at round dances, pow wows, was an avid guitar player and spent many hours expressing his creative side by making various crafts.
Wake, Wednesday, April 5, 2023 at 2:30 p.m., Chief Napew Memorial School Gymnasium, Big Island Lake Cree Nation, SK, leaving Memento Funeral Chapel, Cold Lake, AB at 1:30 p.m. Funeral Service, Friday, April 7, 2023 at 11:00 a.m., Chief Napew Memorial School Gymnasium, Big Island Lake Cree Nation, SK with Band Elders officiating. Pallbearers: Chris Lasas, Lionel Kiseyinewakup, Myron Dillon, Curtis Sandfly, Joey Heathen, Michael Waskahat. Honorary Pallbearers: Ray's family, friends and all who knew him. Final Resting Place, Big Island Lake Cemetery, Big Island Lake Cree Nation, SK.
Click Banner Below to Leave Condolences for the Family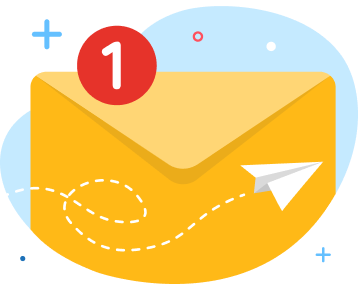 news via inbox
Get Connected! Sign up for daily news updates.