IN LOVING MEMORY: Vivian Plamondon – Mission View Funeral Chapel
The family of Vivian Plamondon of Plamondon, Alberta is deeply saddened to announce her passing on December 31, 2022 at the age of 84 years.
Vivian will be forever remembered by her children: Colette Duperron, Valerie (Guy) Duperron, Claude (Colleen) Plamondon, Omer Plamondon, Pauline Plamondon; grandchildren: Dan (Beverly) Shoop, Tania (Ed) Rohl, Wendy Harder, Charlie (Melissa) Duperron, Nicole (Ryan) Grant, Glen (Heather) Duperron, Doug Duperron, Bradley (Vanessa) Plamondon, Tim (Kristen) Plamondon, Kayla (Joe) Soluri, Jason (Brittany) Plamondon, Jessica Plamondon, Kenny Moniuk, Jordon Moniuk, Miranda Moniuk, Fred Plamondon, Alec Plamondon; great grandchildren: Dominic Shoop, Larissa Shoop, Kandra (Dustin) Cameron, Maurgan Rohl, Christopher Rohl, Mikahla Rohl, Maddie Rohl, Arianna Duperron, Allyssa Harder, Brianna Harder, Charlotte Duperron, Charlie Grant, Josephine Grant, Genevieve Grant, Ethan Duperron, Daysha Duperron, Skyla Duperron; Great great grandchildren: Maverick Cameron, Rogue Cameron, Kai Cameron, Leland Desrocher; step children: Deanne (Brad) Lundeen, Sylvianne Bunse, Sheldon Bunse; step grandchildren: Addison Lundeen, Arie Lundeen, Aven Lundeen; brother: Carl (Vicki) Cadieux; sister: Carol (Lynn) Willey; brothers-in-law: Johnny Brezinski, Robert Richard; as well as numerous nieces, nephews and friends.
Vivian was predeceased by her parents: Phillip & Grace Cadieux; spouses: Roland Plamondon, Ray Bunse; Siblings: Chuck Cadieux, Phyllis Brezinski, Leona Richard; son-in-law: Charlie Duperron; grandson: Roland Duperron; grandson-in-law: Scott Harder.
Funeral service: Saturday, January 7, 2023 at 11:00am at St. Catherine's Catholic Church, Lac La Biche, Alberta.
Honorary pallbearers: All her grandchildren.
Inurnment at a later date.
In lieu of flowers, donations can be made to the Canadian Cancer Society in memory of Vivian.
Canadian Cancer Society 200-325 Manning Road NE, Calgary, AB T2E 2P5
Click Banner Below to Leave Condolences for the Family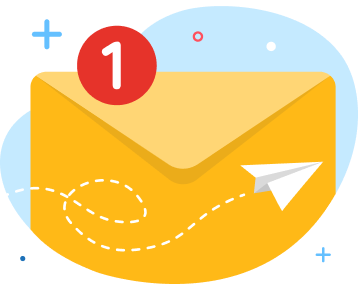 news via inbox
Get Connected! Sign up for daily news updates.