GREY MATTER: Episode 48 – Taking Back Our Freedoms one person at a time!
The views & opinions expressed in this web series are not necessarily the views and opinions of Connected Media Inc. o/a Lakeland Connect, its employees, sponsors, advertisers, or affiliates.
In this episode, Constitutional Lawyer Leighton Grey and George Bears have a conversation about how George came to be the co-founder of the Taking Back Our Freedoms organization, the role he played in providing support for the notorious Canadian Freedom Convoy, and why it's so important that we all take action to prevent a tyrannical government in Canada.
Mr. George Bears, a strong visionary, and a principled influential leader has developed expertise working with charitable and commercial enterprises, corporate donors, financial institutions, and lenders, and has secured funding for oil and gas, mining, real estate development, the tech sector, and for charitable organizations. George served for 5 years (1986-1991) in Ottawa, as National Director with Victims of Violence in the Canadian Criminal Justice System, advocating in Parliament and across the country, for surviving family members who lost loved ones to homicide. He personally spearheaded Canada's first and only national unsolved homicide research and identification program. He also established a National Missing Children's registry. George worked with key federal Members of Parliament to make many critical policy changes to parole regulations, and he played a significant role in the extradition of the serial killer, Charles Ng, who sits on death row at San Quentin, California, for the premeditated murder of 12 innocent men, women and children. George continued to work with key political leaders for additional causes over the years. He was one of the founders and directors of the Foundation for National Policy Trust Canada, a public policy action group working with Roy Beyer on a national campaign to defend traditional marriage. This campaign, with Roy's leadership, went on to win 26 key ridings in southern Ontario and Manitoba to help elect Prime Minister Stephen Harper. TBOF was originally founded to push back against and secure the full repeal of all COVID-19 vaccination mandates.
During our struggle against these immoral, unethical, and unconstitutional measures, we realized that the pandemic's entire mismanagement and resulting restrictions were merely a symptom of a greater malaise in Canadian society. TBOF's Vision is to empower Canadians to recreate their country as the loving, just, and the compassionate nation it was meant to be. To reclaim our institutions through local and national citizen engagement. To proliferate a culture of individual duty for the health of our democracy and to rapidly and regularly hold public officials personally accountable when they do not uphold the best interests of the people. Bears and Grey take a deep dive into the progress the Take Back Our Freedoms organization has made during Government overreach in Canada, how you can get involved to continue the fight for Canadians' rights and freedoms, and how George plans to keep the momentum TBOF has built running forward into the future of Canada's freedom.
To find more from George Bears you can visit: www.TBOF.ca
This episode's recommended reading:
COVID-19 and the Global Predators – Peter Roger Breggin https://amzn.to/3ULJJiP
COVID-19: The Greatest Cover-Up in History – Dylan Howard https://amzn.to/3Sq73kK
Make sure to subscribe to the channel and turn on notifications for future episodes as we are aiming to deliver a new conversation each week full of new ideas and ways to explore the world around us. Remember to follow our other social channels for news, updates, and cool offers from our sponsors as we continue to challenge the status quo and bring thoughtful conversations to the hungry minds who are willing to dabble in the Grey Area! For everything else Grey Matter Visit: https://linktr.ee/greymatterlinks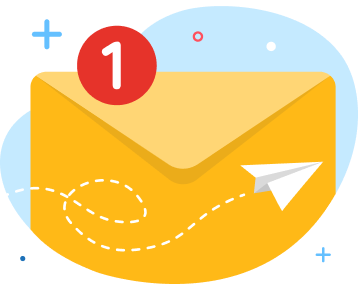 news via inbox
Get Connected! Sign up for daily news updates.