GREY MATTER: Episode 42 – Former NHL Player Brantt Myhres on the addiction problem in pro sports
The views & opinions expressed in this web series are not necessarily the views and opinions of Connected Media Inc. o/a Lakeland Connect, its employees, sponsors, advertisers, or affiliates.
In this episode, Constitutional Lawyer Leighton Grey and Brantt Myhres have a conversation about some of Brantt's earliest memories of his experience with the game of Hockey, how the culture of the good ol' hockey game has evolved over the last couple decades, and how he came to find himself tangled up in a web of addiction.
In 1990, Brantt sported a Western Hockey League jersey for his first time, a league he played in for the next four seasons. Brantt eventually went on to lace up for the Portland WinterHawks for a season and a half, before being traded to the Lethbridge Hurricanes. After two seasons in his home province with Lethbridge he ended his WHL career with the Spokane Chiefs. Myhres was selected 97th overall in the 1992 NHL Entry Draft by the Tampa Bay Lightning. During his NHL career, Myhres went on to play for the Tampa Bay Lightning, Philadelphia Flyers, San Jose Sharks, Nashville Predators, Washington Capitals, and Boston Bruins. He was suspended four times by the NHL for failing drug tests and was eventually banned from the league for life. After becoming clean and sober and studying substance abuse behavioral health at Mount Royal University in Calgary, Myhres was hired by the Los Angeles Kings in September 2015 as the team's player assistance director.
The Edmonton-born Myhres went on to play 154 games at the NHL level, accumulating a whopping 687 penalty minutes in the process. Brantt wasn't around for the birth of his daughter. Despite having played for seven different NHL teams, and making millions he had partied his way out of the league. By the time his daughter was born, he was penniless, sleeping on a friend's couch. In a memoir titled "Pain Killer" which was released in 2021 Brantt shares the unpolished, unpretentious, and unflinching story. Myhres tells it like it is, acknowledging every mistake, and painting a portrait of an angry, violent, dangerous man caught in the vice of something he couldn't control, and didn't understand. Myhres & Grey talk about the connection between tragedy, trauma, and their ties to addiction, how self-destruction becomes the inevitable path because of addiction, and how he pulled himself out of the darkness to find himself back in the world of hockey serving others with his knowledge and experience.
This episode's recommended reading:
Pain Killer – Brantt Myhres https://amzn.to/3Bg43A0
Tough Guy – Bob Probert https://amzn.to/3RKQT4Y
Make sure to subscribe to the channel and turn on notifications for future episodes as we are aiming to deliver a new conversation each week full of new ideas and ways to explore the world around us. Remember to follow our other social channels for news, updates, and cool offers from our sponsors as we continue to challenge the status quo and bring thoughtful conversations to the hungry minds who are willing to dabble in the Grey Area! For everything else Grey Matter Visit: https://linktr.ee/greymatterlinks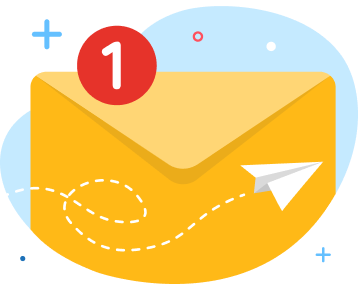 news via inbox
Get Connected! Sign up for daily news updates.