NLPS will receive just over $68 million in funding from the provincial government in 2022-23
Northern Lights Public School (NLPS) Boards will receive just over $68 million in funding from the provincial government in 2022-23.
On April 20, Secretary-Treasurer Paula Elock of NLPS presented the Board with information on changes to funding made in the provincial budget and the 2022-2023 funding profile for the school division.
The provincial budget featured a one percent increase to base grants for students, a one percent increase in operations and maintenance, and a fount point six percent increase for transportation. Despite these increases, NLPS will receive the same amount of overall funding for the 2022-2023 school year that it did in 2021-2022.
Block explained that in the case of operations and maintenance funding, which covers things like utilities, insurance, and expenses related to operating the division's facilities, that grant is based on the utilization rates of each school. Since enrolments have decreased, utilization rates have also decreased, resulting in virtually no difference in funding in that area.
Other changes to the provincial funding for school divisions include distance education funding for non-primary schools, a grant for start-up costs for the division's opening new schools, funding for a First Nation Framework Agreement, and the addition of a collegiate policy framework.
Superintendent Rick Cusson explained that while some information has been shared about the collegiate policy framework, all of the requirements and details have not been released yet. The program would allow divisions to establish programs in high schools that focus on career pathways that feed directly into post-secondary for students.
"Without seeing all the details, it is difficult to determine whether the program will be feasible or sustainable for smaller communities," Cusson said.
Overall for 2022-2023, NLPS will receive just over $68 million in funding from the provincial government. That includes $4.8 million in bridge funding that ensures that divisions were held harmless due to the pandemic's impact on enrollment. That funding is not guaranteed after 2022-2023. It also includes a $1.18 million clawback from the government due to the division's enrolment projections being higher than actual enrolments.
Changes were also made to how school board reserves are handled. Each school board has been given a maximum amount it can hold in operating accounts after August 2023. For NLPS, this will be equivalent to three-point four percent of operating expenditures from the prior year. If the Board has more than that in reserves after August 2023, it will need to be returned to the government. Elock noted that the division has budgeted for a deficit for the current school year, and if it meets its targets, reserves will be close to two percent, well under the three-point four percent cap. Exemptions can be made for short-term, one-time projects that require funds to be set aside but need approval from the Minister of Education. Boards also now need approval from the Minister of Education to transfer funds to capital reserves.
Both Elock and Cusson noted that expenses have been increasing, so one of the challenges for next year's budget will be maintaining the level of service the division is currently providing without having received enough funding to offset those increased costs.
Another challenge as reserves are depleted will be cash flow and ensuring there are funds to pay expenses, including payroll, when the division is waiting for revenues to be received. Currently, the division has a line of credit that assists with that. Still, the amount available is partly based on the division's reserves and will likely decrease as reserves decrease.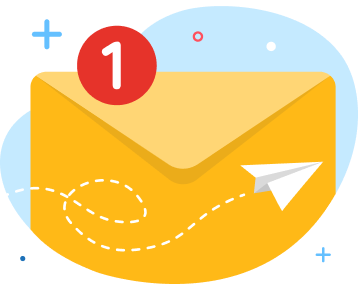 news via inbox
Get Connected! Sign up for daily news updates.