St. Paul prepares for Centerfield Music Festival
In anticipation of a large amount of traffic at the Centerfield Music Festival happening again this year in St. Paul in June, council has endorsed a traffic safety management plan to be implemented over the course of the two days.
On April 11, at the regular council meeting, a motion was put in front of council asking to endorse the traffic safety management plan over the course of the two-day festival from June 17-18.
The motion included the road closures from Highway 29 (50 Ave) from 54 Street to 53 Street.
This will be in effect on Friday, June 17 from 4:30 p.m. to 11:30 p.m. and on Saturday, June 18, the closure will be from 1:30 p.m. to 11:30 p.m.
Members of the St. Paul Fire Department will be staffing the road closures, and be providing first response coverage for fire and life safety events within the concert bowl.
During the meeting, Council was presented with a letter from Staff Sergeant G.J. Stannard who is the Detachment Commander of the RCMP St. Paul Detachment.
"It is noted that during the aforementioned dates, the Town of St. Paul will be hosting Centerfield Music Festival, which is anticipated to draw over 3,000 spectators for two days of concerts," the letter said.
The rationale for temporarily restricting Highway 29 to non-essential traffic during the concert times is to mitigate distracted driving as motorists pass the festival venue, which directly backs Highway 29 and would be visible to passing motorists, Staff Sgt. Stannard added.
"Restricting access to Highway 29 to non-essential traffic also assists in creating an emergency vehicle laneway in the closed portion of Highway 29, which may speed the delivery of policing, fire, and emergency medical services during the concert times," Staff Sgt. Stannard said. "Additionally, it creates a safe pedestrian crossing corridor for the pedestrians crossing Highway 29 at the conclusion of the festivities for both dates."
Alternate routes clearly marked so that traffic can still access points to the east of 53 Street and west of 54 Street. This temporary closure of Highway 29 is supported by the St. Paul Detachment of the Royal Canadian Mounted Police, during the times of the Centerfield Music Festival on June 17 and June 18, 2022 only," S/Sgt. Stannard added.
Council agreed and after a vote, endorsed the traffic safety management plan.
Centerfield Music Festival
Centerfield Music Festival is a two-day concert held at Jaycee Ballpark in St. Paul. The event attracts hundreds of concert-goers to the community.
The event was postponed for two years due to the pandemic. It has been given the greenlight to return for June 17-18, 2022.
This year the event features Brett Kissel, Jess Moskaluke, The Wilkinsons and more.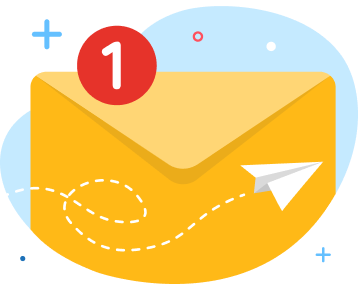 news via inbox
Get Connected! Sign up for daily news updates.