Dewberry World Chuckwagon Races results
It was a great day for chuckwagon racing in the Village of Dewberry as weather and racetrack conditions were perfect on a highly anticipated final day at the Dewberry World Chuckwagon Races.
With the championship on the line in a $25,000.00 final, Layne MacGillivray – driving the Cougar Fuels Outfit, and along with outrider Trey MacGillivray, captured the first show of the 2021 WPCA race season. The win was the first for outrider Trey MacGillivray.
In an extremely exciting championship final heat, MacGillivray captured the Dewberry crown with a penalty free run of 1:10:88 after coming off of barrel position number three in the championship final. Obrey Motowylo from barrel position number two placed second in the heat, just one-one-hundredth of a second behind the winner MacGillivray. Kris Molle in his first show as a member of the WPCA, crossed the finish line first, but a two-second outrider penalty bumped him back to third place in the heat from barrel position number 1. The running times for all three wagons were within 18 one-hundreds of a second of each other.
2021  Dewberry World Chuckwagon Races Champions
Cougar Fuels
Layne MacGillivray – Driver
Trey MacGillivray – Outrider
Championship Final Heat (By Barrel Draw)

Total Time

1

Kris Molle
Benoit Oilfield Construction

1:12.71

2

Obrey Motowylo
Cooperator's Insurance, Rimbey Alberta

1:10.89

3

Layne MacGillivray (Wagon #2)
Cougar Fuels

1:10.88

Day 4 Results

Rank

Driver

Sponsor

Total Time

1

Kurt Bensmiller (Wagon #2)
MJM Enterprises/Golden Sunset Ranch

1:08.73

2

Kurt Bensmiller
Dewberry Hotel

1:08.79

3

Chance Bensmiller
First General Services

1:09.05

4

Dayton Sutherland
Reita Creek Scoreboards

1:09.28

5

Chance Flad
Aspen Crossing

1:10.24

6

Doug Irvine
Redline Athletics

1:10.27

7

Vern Nolin
JK Bar Cattle

1:10.53

8

Chance Thomson
Thorsby Stockyards / Thorsby Alberta

1:10.75

9

Jordie Fike (Wagon #2)
Rafter G Land & Cattle

1:10.80

10

Layne MacGillivray (Wagon #2)
Cougar Fuels

1:10.88

11

Obrey Motowylo
Cooperator's Insurance, Rimbey Alberta

1:10.89

12

Wade Salmond
Stewart Realty Vermillion

1:10.92

13

Kelly Morin
Tile 1 Flooring Specialist, Red Deer

1:11.53

14

Jordie Fike
Rafter G Land & Cattle

1:11.57

15

Layne Flad
Reinbolt Electric

1:11.70

16

Cody Ridsdale
Dream Catcher Log Homes

1:11.79

17

Evan Salmond
Scorpion Oilfield

1:11.89

18

Darcy Flad
Ference Land & Cattle

1:12.58

19

Kris Molle
Benoit Oilfield Construction

1:12.71

20

Dustin Gorst
Century Downs Racetrack & Casino

1:12.84

21

Josh Hrynyk
Mach One Diesel Repair

1:13.28

22

Troy Flad
Ironwood Building Corp.

1:13.41

23

Chanse Vigen
Chanse Vigen Outlaws

1:14.27

24

Roy Romanow
Coulee Equine

1:14.87

25

Layne MacGillivray
League Projects

1:15.38

26

Bob Van Eaton
Ol' McDonald's Music Festival

1:17.38

27

Chad Fike
Marten Hills Lodge

1:24.99
 As far as day results go, it was the local drivers who were the stars of the afternoon as Kurt Bensmiller, who drove two wagons all week, had the fastest two times of the afternoon with a 1:08.73 with one wagon and was just six one-hundredth of a seconds behind in second place with the other. Kurt's brother Chance Bensmiller, also a resident of Dewberry placed third with Dayton Sutherland and Chance Flad filling out the top five on the final night.
 The WPCA Pro Tour will take two weeks off before embarking on the town of High River, Alberta for the running of the Battle of the Foothills for two weekends starting on Friday, July 16, 2021 to Sunday, July 18, 2021 and again on Friday, July 23, 2021 to Sunday, July 25, 2021.
For more details visit halfmileofhell.com.
Arthur@lakelandconnect.thedev.ca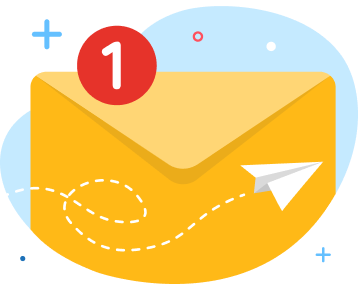 news via inbox
Get Connected! Sign up for daily news updates.