Organics collection begins in Vermilion this week
The first pick up day for organics in Vermilion will be Tuesday April 27, by way of Integrity Waste Solutions who also look after the blue bag recycling for the community.
With additional benefits to the environment there are long term savings anticipated, and a bonus for residents is that there will be no increased cost with the program.
Single family homes were delivered kitchen catchers this past week, which they will transfer the organic contents to green roll-out bins for pick up.
"The Town is quite excited to launch the curbside organics program which is the final component to the Integrated Waste Management study completed and accepted by Town Council in 2016. Since the implementation of these changes the Town has benefited from lower tonnages going to the landfill," said Derek Young, Director of Infrastructure and Planning Services.
"In 2015 prior to the start of the changes we had 3,104 tonnes going to the transfer station from Vermilion. Tonnages at the transfer station in 2020 were down to 2,290 tonnes. This includes the waste hauled by the Town refuse truck as well as waste hauled by residents to the transfer station."
Acceptable material for the new organics program includes
Bread
Coffee, Tea, and Filters
Cooking Oil
Dairy Products
Egg Shells
Food Residue
Rice
Meat Trimmings
Fruit Husks
Vegetables
Garden Waste
Grass
Leaves
Tree Branches
Pizza Boxes
Soiled Napkins
Dryer Lint
Pet Waste
Tuesday pick-ups will be a slight change to the current garbage and recycle schedule which runs either Wednesdays or Thursdays depending on which side of Town you live on. Organics collection will remain weekly until October when it will switch to biweekly for the winter.
"As organics are the heaviest items that still remain in the garbage stream, many other municipalities have achieved a 60 per cent weight reduction of waste sent to landfill. This is dependent on the participation of residents which so far has been great in Vermilion to this point," said Young.
Multi family units are not included in the organics program yet. He said the Town is considering expanding the program to them in the future and will be discussing the possibility further after the program begins.
"We have heard from some residents who live in multi family dwellings who would like to participate, which is great to hear," said Young.
If you live in a singe family home and were missed or would like more information you may call 780-581-2415. For a map of larger yard waste bins you can visit https://www.vermilion.ca/en/living-in-our-community/resources/Garbage-and-Recycling/2021-Map.jpg.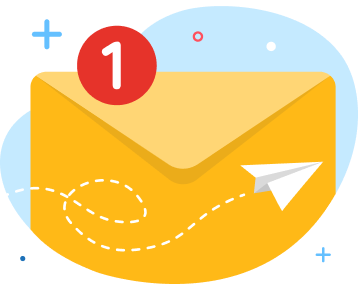 news via inbox
Get Connected! Sign up for daily news updates.