Vermilion River's history with Natural Gas Utility
For 40 years, the County of Vermilion River (CVR) has been distributing natural gas to residents, and has been gathering excess methane from the oilfield for approximately 20 years.
The Natural Gas Utility is a division of the county and operates much the same way a co-op would – what sets them apart is that they got into solution gas recovery and usage.
"Over the years we had so many oil wells that were venting or flaring natural gas because they need to get rid of it to produce the oil," said Louis Genest, CVR Director of Natural Gas Utility.
"We use our distribution system to move that gas between oil wells and we buy a lot, using it to burn and heat people's homes," said Genest.
At an oil well there is a casing with an annulus inside and when the oil is coming out, the natural gas is in bubbles.
Genest said they tie into the casing and use a compressor to dry and odorize it, making it consumable natural gas for homes.
Small compressors can then move it further distances in greater quantities. There is a transmission pipeline going through the county, but in addition they have tied into oil wells pulling off locally sourced natural gas.
"Methane (natural gas) is a bi-product not particularly valuable for them. They produce that gas year round, but homes only use it in the winter so we wanted to find different uses for natural gas to reduce emissions plus give us a consistent use," said Genest.
The CVR has begun using natural gas in vehicles, grain drying, and power generation. They converted two vehicles to natural gas in 2017 as a pilot project. They are now up to 11 vehicles, and will be converting rest of their fleet (40 vehicles) over next 5 years.
"Vehicles are a good one because it reduces the emissions, burning about 25 per cent cleaner than gasoline in our fleet," said Genest.
He said the vehicles they converted are bi-fuel so can run on either, and that most major cities have natural gas fuelling stations even though they primarily fill at the county fuelling station in Kitscoty.
He also said that unlike gas, natural gas prices are lower than they were 20 years ago.
"It's cleaner and it's $0.60 per litre so it is quite a bit cheaper. We have way more natural gas in Alberta than we can even use, and people sometimes have to pay to get rid of it in the summer," said Genest.
Because converting vehicles is expensive, he said fleets, buses, or heavy trucks have better payback and are the primary users. Genest said in other parts of the world it is much more common than in North America.
For their fleet conversion, the CVR has reduced green house gas emissions around 13,000 tonnes over 15 years. Genest said the gas gathering they do its hard to quantify, but the gas they collect versus flaring or combustion is likely a reduction in the hundreds of thousands per year.
Most of the county's natural gas sales involve industrial processes, running pumps and burners on oil wells. Grain drying has also seen a huge increase as well with more and more farmers opting to use them in their general operations to create the best grain grade they can.
"We connected 20 new grain dryers this year alone," said Genest.
"We ran 60 kilometres of pipeline to those dryers. They require a lot of heat and the options are propane or natural gas, but natural gas is nearly a quarter of the cost."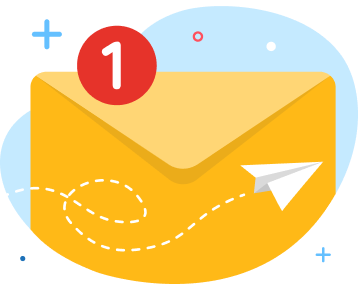 news via inbox
Get Connected! Sign up for daily news updates.