Bonnyville Will Host World Jr A Challenge
Bonnyville has been awarded the honour of hosting the World Jr A Challenge, December 11-17, 2016. The event is a showcase of the best of Canadian and international Junior A talent. This past year, the Bonnyville Pontiacs' own, Bobby McMann and Brinson Pasichnuk, brought home gold in the tournament, representing Canada West. The World Jr A Challenge host committee in Bonnyville is in place, with B&R Eckel's Transport as the presenting sponsor. Co-chair of the host committee, Robb Hunter, says this is a great opportunity for the community.
*Subscribe to LCN on YouTube
Mayor of Bonnyville, Gene Sobolewski says the economic benefits of hosting the event will be felt throughout the Lakeland, "it's not just Bonnyville that'll get a boost, it's a boost for our region. We're bringing the world to our region, this is phenomenal. I can't think of another event that has been so big and so important; not only as an economic driver but our community, our region is going to be showcased." Alberta last hosted the World Jr A Challenge in 2008, in Camrose.
In addition to the sports & entertainment value, the World Jr A Challenge's economic impact to its host community & province has historically been over $2 million. And the proceeds from the event go back into supporting hockey locally, and across the county. – Dean McIntosh Senior Director of events & properties for Hockey Canada
Since the first World Jr A Challenge, in 2006, more than 230 NHL draft picks have played in the tournament, including 32 first-round selections; including the Edmonton Oiler's Nail Yakupov. "We are very happy to be a part of the World Jr A Challenge. This is a real opportunity to showcase-to the world- our town and the people who live here. This tournament will provide world-class hockey entertainment to fans young and old. We are excited to be a part of such a world-class event." Lorne Ringuette B&R Eckles Transport
Part of securing the World Jr A Challenge was for the committee to display a great working relationship with neighbours, the MD of Bonnyville, who jumped on to show their solidarity. "The MD of Bonnyville if extremely proud to be a sponsor of this international event. The World Jr A Challenge has the potential to bring in millions to the region," raved Reeve for the MD, Ed Rondeau. "Sports tourism fills our restaurants, motels and hotels; and these dollars recirculated throughout the region and everyone benefits."
We are ecstatic to be hosting the World Jr A Challenge. We are a community that is very proud of our commitment to Jr A hockey & celebrate our decades of hockey history. Our region is ready to host the world – Gene Sobolewski Mayor of Bonnyville
For more information on the 2016 World Jr A Challenge, please visit HockeyCanada.ca/WJAC. To volunteer contact Robb Hunter at 780-826-8785.
*some quotes in this article were provided by Hockey Canada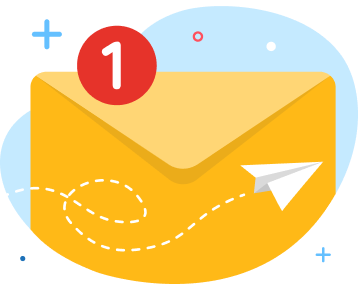 news via inbox
Get Connected! Sign up for daily news updates.