Pasichnuk Brothers Excited to play together at Arizona State
Bonnyville's Pasichnuk brothers, Steen and Brinson, have committed to Arizona State University Sun Devils . The brothers, who have been a dynamic duo on the Bonnyville Jr A Pontiacs' squad, are looking forward to the opportunities Arizona State University will bring.
Older brother, Steen, explains it wasn't a package deal, but the Sun Devils were looking for two players and it worked out for the Pasichnuk brothers. "It definitely wasn't a package deal, we were looking for a place that wanted two players. It's a dream come true for both of us to get to go to school together." Arizona State will enter the NCAA hockey program for the first year next season and has been acquiring some major talent to prepare. As captain of the Pontiacs, it was natural that they would come knocking on Steen's door and even better that they recognized the talent in both the players.
It's tremendously well deserving. Both have worked extremely hard on their game. It what we teach in our organization, that if you work hard you can go places and certainly those two guys are being rewarded. They've come a long way in the last three years in terms of their development, you can see the hard work they put in everyday and to finally get rewarded is something tremendous for our organization. – Rick Swan Head Coach Bonnyville Jr A Pontiacs
18 year old, younger brother, Brinson was called to represent Western Canada at the World Jr A Challenge, and the CJHL Prospect's Game. He is the AJHL's top defenseman in points and has been receiving a lot of attention from NHL scouts. Brinson says he and brother, Steen will have an opportunity to see the school in the near future, "in a couple of weeks, [Arizona State] is setting up a fly-down and we'll be staying there for a couple of days to see what it's like. All we've heard is great news."
Coach Rich Swan, with the Bonnyville Jr A Pontiacs, says it unusual to see two brothers go to the same organization, "It's very unusual. Both have improved their development over the last few years. Which goes to show, this whole development is a marathon and not a sprint. There's very few players that get picked up from the same team together, let alone brothers."
"This is their first year," explains Steen, "they're looking to bring guys in to develop down the road. It's a place where we can get to play almost every game." Steen says there will be a few familiar faces on the roster, "we know a few guys who will be on the team. Tyler Busch, whom I played midgets with and Tyler Maltby who played with Brinson on Canada West."
Other than the last two seasons on the Jr A Pontiacs, the Pasichnuk brothers haven't played much hockey together, "I think there was one time, maybe in atoms, that we played together," confirms Steen. As captain of the Pontiacs, Steen has excellent leadership qualities. Brinson says it's his brother's hard-work-pays-off mentality that he admires, "he's the hardest working player on the ice, I think that's why we're having so much success, because we pride ourselves on being the hard-working kids on the ice, each and every day."
Steen's the heart & soul of our team, he drives our culture and he's a major reason why we're such a success as a group. Not only off the ice, thanks to his leadership, but on the ice, as well. Brinson has obtained a lot of success as a player and notoriety. It makes it a no-brainer for Arizona State University. They want hard to play against players,  that are really going to create an identity, moving forward for that organization. It's such an amazing pick-up for them to get two players who are amazing competitors, who just happen to be brothers.-Rick Swan Head Coach Bonnyville Jr A Pontiacs.
The 20 year old is playing out his final year of eligibility on the Pontiacs and was looking at moving on regardless. For younger brother Brinson, he still would have been eligible to play in the AJHL so another two seasons, but is confident it's time to move onto college hockey, "I'll be sad a bit [to leave Bonnyville], but c'mon it's Arizona!"
The brothers say their parents are very excited the boys picked such a warm climate to play in, makes visiting the boys that much easier. "They're very excited," laughs Steen, "they're talking about coming up to visit us already. They love the hot weather, just like everyone else does."
They've changed the face of our organization. -Rick Swan Head Coach Bonnyville Jr A Pontiacs
"We want to be known as the team that gets our guys to the next level," Steen and Brinson have become players 25 & 26 who have committed to a post-secondary hockey program since 2014, says Coach Swan. "We want to make sure this program helps develop players to get to the next level. We would love to keep them, but we know if we do our job, we're going to lose them. We feel proud that we're able to work with them as they move on."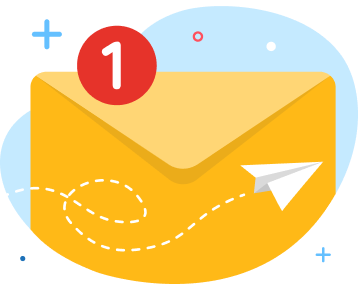 news via inbox
Get Connected! Sign up for daily news updates.