Coach Swan: Honouring Letestu a Privilege
The Bonnyville Jr A Pontaics will be raising number 11 to the rafters to honour former Captain, and all-time highest point-getter, Mark Letestu. Head Coach of the Bonnyville Jr A Pontiacs, Rick Swan, says honouring Letestu, tomorrow evening, is a privilege for the organization.
"I had an opportunity to coach with Mark, during the NHL lock-out, he was our assistant coach at the time," Coach Swan explains he got to know the man behind the ice, "one thing you notice about Mark is how humble he is, and how appreciative he is of his roots. Being from small-town, Alberta, and being a local Bonnyville player, even though he was raised in Elk Point, we consider him a Bonnyville Pontiac and a Bonnyville, local player. One thing you sense about Mark is what type of person he is, so generous with his time and his knowledge. For us to be able to honour him, and help young guys coming through see that through hard work, perseverance, and the late development model, is a real life lesson to our guys, that they can achieve anything they put their minds to."
Letestu played with the Pontiacs from 2002-2006, left when he was a 20-year-old, to Western Michigan in 2002. He then found himself on the Wilkes-Barre/Scanton Penguins' roster, that would eventually lead to the Elk Point native landing an opportunity to play in the bigs, with the Pitsburgh Penguins in 2009. That opportunity would turn a few appearances with the Penguins in 2009 to two-more years in Pittsburgh before being traded to the Columbus Blue Jackets for four seasons. He became a free agent at the end of the 2015 season, and signed with the home team, the Edmonton Oilers on a three year contract on July 1st, 2015.
Mark shows that even when you achieve that success, you can still be a great person & a great family man. -Rick Swan Head Coach Bonnyville Jr A Pontiacs
"We're honouring Mark, the person, not just the hockey player," Coach Swan says the organization wants Letestu to know he made a difference to the club and continues to impact the team. Letestu is known in the NHL for being a hard-worker, coming through when the team needs him, and always being prepared. Coach Swan says these are some of the values he teaches the current squad, "as a leader, Mark is a natural mentor. We have an identity in our organization, it's hard to play against us, but it's even harder to play for us."
It's a pride and privilege to wear the Pontiac jersey and even more of a privilege to stand on the shoulders of Mark Letestu. Our goal is to bring a championship to Bonnyville, and Mark Letestu is as much a part of that goal, as anybody. It's a part of tradition and legacy.  – Rick Swan Head Coach Bonnyville Jr A Pontiacs
The current roster will have the opportunity to sit with Letestu and get to know the NHL'er, Coach Swan says Letestu has graciously offered some time before Saturday's ceremonies to chat with the young players. "Mark said that he would be honoured to come into our dressing room and address our group. I don't know what he's going to say, but knowing Mark it'll be inspirational and something that these guys can take away when we play Olds that night, but also something that they can carry in life. Knowing Mark, it's going to be something really special. He's so humble, he doesn't want to take away from our game preparations, but we, as a coaching staff, are so excited to have him address our guys, because we think so highly of him."
The Pontiacs will honour Mark Letestu by retiring his jersey Saturday night at the RJ Lalonde arena. The Pontiacs will take the ice during warm-up with signed Letestu jerseys, after warm-up the jerseys will be available for auction, with proceeds going to the Bonnyville Health Foundation Gala Fundraiser. Spectators are advised to take their seats early, ceremonies start at 7:00 pm, with the puck drop against the Olds Grizzlies at 7:30 pm. WIN TICKETS ON LCN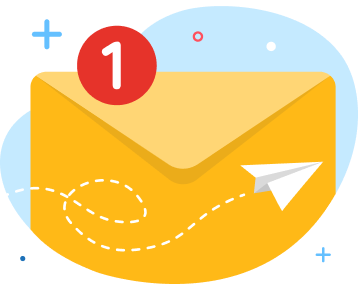 news via inbox
Get Connected! Sign up for daily news updates.