St. Paul RCMP Caution Businesses after a String of Similar Break-ins
Recent Break-ins to Local area Businesses – St. Paul County / Saddle Lake / Goodfish Lake
The St. Paul RCMP are currently investigating a number of break-ins and attempted break-ins to local businesses since the beginning of the New Year.  With the assistance of the St. Paul Forensic Identification Services and RCMP Air Services units, a large amount of video and audio surveillance is being processed in conjunction with witness statements and physical scene evidence.
While the events may appear to target similar items, notably stand-alone Automated Teller Machines (ATMs,) multiple suspects and vehicles have been identified so far. The investigation is ongoing to determine any physical evidence which would link any two or more of the occurrences together before coming to specific conclusions.
The RCMP is asking local business, specifically rural general, liquor, and conveniences stores to remain vigilant and report any suspicious persons or vehicles they may see in and around their locations both day and night
Some tips for store owners and operators which can help prevent or mitigate a break and enter:
– Ensure good lighting around the exterior and interior of your business around the clock.
– Having quality doors and deadbolts and strike bars on all exits and entrances can inhibit thieves looking for quick entry.
– Especially in remote areas, having bars or security screen reinforcements around large windows can be a deterrent.
– Working alarm systems are crucial.  Proper checks should include making sure your alarm company has up to date physical address, business name, and current reliable key-holders as contacts.  This will decrease response time for law enforcement.
– Use both an audible siren in conjunction with a telephone remote calling system.  If your business also has a silent hold-up alarm, ensure your staff knows how it works, and what is an appropriate situation to activate it.
– Security systems and safes should be kept out of sight and not easily accessible.  At night, leave cash register trays empty and open.
– For retail locations, attempt to have staff approach and greet all customers when possible.  Thieves looking for a potential targets generally don't want to be seen or acknowledged.
– If someone or something seems suspicious, have your staff know to make note of it, and any vehicles or license plates associated if applicable.
– If you discover that your business has been the victim of a break and enter, or there has been a robbery, your safety is the primary concern.  If you are not sure if there is still someone inside the business, DO NOT ENTER and call the police.  Valuable evidence may be lost if anyone walks inside or disturbs the scene.
Merchandise can be replaced, people cannot.  If you find yourself being robbed, try to stay calm and do everything that is asked of you.  Once the incident is over, immediately call the police, make notes of what you saw, what was said, and how the suspects left.  The RCMP and Victim's Services will make sure you have all the support you need following a traumatic event.
Members of the public are being requested to provide any information they can regarding knowledge of these events.  If you would like to remain anonymous, tips can be called into the St. Paul RCMP detachment or CRIME STOPPERS at 1-800-222-TIPS (8477).
*Press Release from the St. Paul RCMP Detachment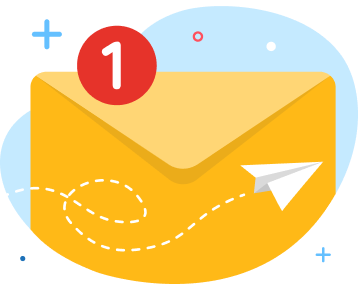 news via inbox
Get Connected! Sign up for daily news updates.