Brinson Pasichnuk: Could he be Bonnyville's next NHL Star?
Brinson Pasichnuk has been gaining a lot of attention in the pro hockey world. The 18 year old, Bonnyville boy, who plays defense for the hometown team, the Bonnyville Jr A Pontiacs, is still months away from graduating high school; but already has the attention of pro scouts. Associate Coach, Larry Draper says the club is very proud of the young player.
"The NHL teams are scouting now, and there's a very good possibility that he's going to be drafted," confirms Draper, "I'm not sure [which teams] exactly, but lots have inquired. Some of the different teams from the NHL, their scouts have come, to different venues and watched Brinson play. It's all looking good, but what they're thinking… I don't know. They're not going to tell us that at this point in time. A lot of it you wait and see. He's looking very good, we think and a lot of people think he's the best defenseman in the league."
The NHL released their Central Scouting Mid-Term rankings with the young hockey sensation filling the 147th spot. Rightfully so, Pasichnuk, is in his second full season with the hometown Pontiacs and leads all AJHL defencemen in scoring with 46 points and 4 game winning goals.  He was selected to represent Canada West at the World Jr A Challenge, where he and teammate, Bobby McMann, were successful in bringing home the gold medal. Pasichnuk has also been invited to the CJHL Prospects Game, which will be held on January 26th in Surrey, BC. He has also committed to the University of Vermont for next season; unless the NHL drafts him.
Robb Hunter, long time voice of the Bonnyville Pontiac's organization, has been doing play-by-play for the team for nearly a decade says Pasichnuk has what it takes. "I do have a lot of confidence that Brinson has what it takes. It's about continuing to develop. If you look at where he was at the start of training camp in his rookie year to where he is now his development has been almost parabolic. Projecting future development is a difficult thing to do, but like any player in this league, or on this team, if the determination and work ethic to get better is there and he gets the right opportunities then he has a chance."
He's grown up before our eyes; he's turned into a real leader and a great young hockey player. We're very happy with Brinson! -Larry Draper Associate Coach Bonnyville Jr A Pontiacs
Speaking with Brinson you get a sense of total determination and pride in his game. "It's been a pretty big whirlwind," the defenseman says like many players he dreamed of the NHL, but never thought it could be a reality, "my goal has been making the NHL. Now, that [it looks like] it's finally happening, it's almost surreal. I can't even explain how special it's been" Pasichnuk says he's been focusing on his defensive game to help get him to the next level, "I believe I have the offense to get to the next level, it's the defensive game that you can always work on. Making the simple plays; especially when it's a close game."
Pasichnuk is known for playing a hard-hitting game, he's maxed out on fights and has 139 minutes in the penalty box. "He's a tough kid, who likes the physical aspects of the game," says play-by-play man, Hunter, "if he is smart about picking his spots, the penalty minutes aren't a concern."
With less than a week to go until the CJHL Prospects Game, Pasichnuk has been focusing on his training. "It's mainly mental," says Brinson, "I'm in good physical condition, we practice every day and work out every day. Going in there, and trying to have a clear mind, Not to worry about any of the exposure and just try and play the best I can."
Should Pasichnuk make the NHL Draft, he will be the first Bonnyville Jr A Pontiac to make the NHL via draft. Mark Letestu and Justin Fountaine both made the NHL after being called up from farm teams, rather than being drafted. Aaron Irving played for the Pontiacs as a 16 year old, then went to the Edmonton Oil Kings for his 17 year old year before Nashville took him in the draft.
Outside of hockey Brinson says he's been focusing on school work lately. Having to take some time off for the World Jr A Challenge and the demanding AJHL schedule, the Grade 12 senior says he's been working with a tutor to make sure he doesn't fall behind. "Trying to get caught up on school, after the World Jr A," has been keeping him busy, Brinson laughs, "I think I was about ten assignments behind. I have a tutor every day."
As for fun, Brinson hasn't forgot about what matters, "I'm trying to make time for my friends, they've been there my whole life. I can't forget about them, they're a big part of my life and they've helped me get to where I am."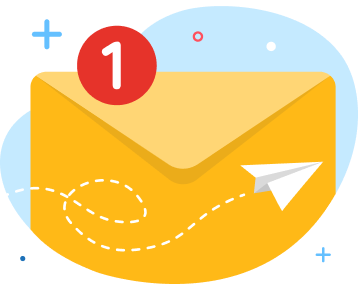 news via inbox
Get Connected! Sign up for daily news updates.