Pontiacs Return Home to Calm Storm
The Jr A Bonnyville Pontiacs returned to the RJ Lalonde Arena on Satruday, to nearly a full house crowd. After a two-week road stretch, the Pontiacs' extended their win-streak to seven with a 4-2 win over the Grande Prairie Storm. Assistant Coach for the Pontaics, Craig Cuthbert says it was a team effort that brought the win in front of the home crowd.
"I thought every guy contributed in a massive way," Cuthbert says it was important to have the team fill gaps that were left from injuries to the line up. "With short bodies, we lose again on the back-end and were forced to go down to four D." The Pontiacs are short defenseman, Bryan Gerstenfeld with an upper body injury. As well as, long-term injury from Josh Borynec and Captain Steen Pasichnuk suffered an injury after returning to play just a week ago. Goalie Josh Williams is out with a lower body injury, and Garrett Jenkins will be out for seven to ten days with an upper body injury.
Cuthbert says it was a tough game with only four defensemen, "it's tough. You look back there and you feel for those guys. They keep their chins up, bad shift or good shift, they reset and go back out there and compete the same way." The Pontiacs were short key players, Bobby McMann and Brinson Pasichnuk who took time for the World Jr A Challenge try out camp over the weekend.
The Pontiacs' lit up the board first, after a scoreless first period. It was  Kyler Hehn from Brandon Whistle at 4:31 in the second to record the goal. It took nearly 13 minutes for Grande Prairie to answer back at 17:02. Bonnyville's  Erik Donald  didn't let that tie stand long, he put in a short-handed goal at 18:35 from Alden Dupuis. GP answered back before the end of 40 minutes with a power play goal at 19:55.
Kyler's shot is world class. You can't teach that, just a ton of skill – Craig Cuthbert Assistant Coach Bonnyville Jr A Pontiacs
A tied game heading into the last 20 minutes of play, the Pontiacs' Hehn recorded his second goal of the night at 2:08 from Dupuis, which would end up being the game winner. However, not content to win by one,  Ryan Symington put in a power play goal at 4:24 from Derek Brown and Brad Bigsby to close the game.
"I knew it was going to be a battle," says Hehn, who says he felt his shot was on for the game. Hehn says the key to Saturday's success was every player focusing on his job, "you go out there and do what you gotta do. Focus on your game and we can beat any team. It doesn't matter who's out, we're going to win."
"2-2 going in to the third, the boys come out and find a way," Cuthbert reiterates statements Head Coach Rick Swan has been making all year, "I can't say enough about the character of this group." The packed barn and supportive atmosphere did a lot to bring in the win, says Cuthbert, "you definitely get a lift with more fans. We always get a good crowd, but tonight, it felt like a playoff game at times because of the fans"
The Pontiacs will enjoy a lengthy break with no games on the schedule until Friday, explains Cuthbert, "hopefully, we can get some guys healthy before we head south again." The Pontiacs are on the road for the weekend, starting in Olds on Friday, then Calgary Saturday and Ookotoks Sunday. The boys return home on the 18th to take on Drayton Valley.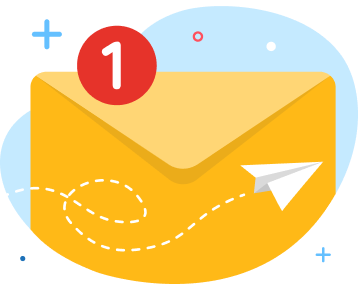 news via inbox
Get Connected! Sign up for daily news updates.