Tiffany Dowhan: Making a Difference in High Heels & Spurs
Having recently moved to Calgary, Tiffany Dowhan is back in the Lakeland, visiting grade 7 and 8 girls at local schools as part of the High Heels & Spurs Self Esteem Foundation. The country singer turned motivational speaker will always be a member of the Lakeland community. She spent a decade in Goodridge, building strong ties to the region, and no matter where she's moved onto, the Lakeland will always welcome her back home.
In 2014, Tiffany launched the High Heels & Spurs Self Esteem Program after some self-reflection had her realize that without the proper support she wouldn't have made it through middle school or be the person she is today. She says a strong group of women she's met through her position as Regional Vice-President of Arbonne, made her want to give back to her community. The way she felt it she could have the most impact, was to give young girls the same support she was given, and that's when the program was conceived.
The whole idea of me doing what I'm doing is to inspire others – Tiffany Dowhan
The program is 80 minutes and along with Tiffany, there is always a counselor and a teacher in the room during the session. "It's designed specifically for grade 7 and 8s, because that's usually age where kids, especially girls, are going through the hardest time. That's when bullying really starts to happen. Girls are not nice, and boys at that age are not nice at that age. Hormones are going crazy." Tiffany draws from her personal experiences, "I was really bullied growing up and I struggled in those grades." The teachers and counselors agreed with Tiffany, that that age group needed the program more than any others.
Tiffany explains there is possibilities to expand the program to lower grades, "we found from working in so many smaller schools that we can allow the younger grades in the program and they'll benefit from it too." Tiffany was in Fishing Lake on Wednesday and because of the smaller class sizes they were able to opened the program to grade 5-8 and still have an intimate group of 12 students. "They all need it, it doesn't matter at what age. We've gotten to the point where we've opened it up to grade 5s and even into high school. It doesn't matter what age they're at, they need the self-esteem and they need to learn tools with how to deal with bullying."
It's not an anti-bullying program, it's a self-esteem program – Tiffany Dowhan
Tiffany says the program teaches to love yourself and be proactive towards preventing bullying, meaning that if the child is able to gain better self-love and acceptance, the child would be less likely to bully. "What we've found is a lot of the anti-bullying programs are giving too much education to the kids, and it's actually teaching the kids how to bully better. I've heard that from four different counselors.," states Tiffany. Even a quick google search returns the same startling facts, 2013 Time Magazine article states the same and says students who attend schools with anti-bullying programs are more likely to experience bullying than those without.
High Heels & Spurs Self-Esteem Foundation is different, says Tiffany, they work with various centres, including The Lakeland Centre for FASD and Dragon Fly Counselling, a local sexual assault centre in the Centennial Centre in Bonnyville, as well as many other counselling services to approach the root of the problem. "I didn't want the program to be anti-something, I wanted it to be pro-something. The program is pro-personal growth and development."
Tiffany explains even as adults, the bullying doesn't stop, "groups still bully us, people still bully us. Even dating, I've been bullied by guys. The reality, at the end of the day, is bullying doesn't stop." With the program Tiffany is able to give the kids who are bullying tools to work on themselves, "they're bullying because there's something wrong with them, at home, emotionally or mentally. We're giving these kids personal tools and development to work on themselves."
It's telling yourself that your worth it and you matter – Tiffany Dowhan
Some of the tools taught in the program are social media awareness, "how to use social media in a positive way to bring each other up, rather than tear each other down," says Tiffany who adds the program teaches self-talk. Basically, how to change the inner-dialogue young teens have with themselves. "Self-talk is a huge thing, what is going on in the tape recorder in their head. Whether they think they're fat or not good enough or mom and dad got divorced because of me. That's the kinda stuff that comes up in our program." One of the ways to help combat this, explains Tiffany is she has the girls write these negative statements they think of themselves on a piece of paper at the beginning of the session. Some girls even choose to come up and read their statements during the session. Then at the end it's a total turn-around, the girls will write that they love about themselves.
Tiffany has the girls keep what they love and encourages them to post positive statements throughout their room at home and locker at school or anywhere they may need positive affirmations. Tiffany then takes the negative statements from the beginning of the session and tears them apart in front of the girls, she takes it home and burns it. This represents releasing the negative thoughts. An added technique Tiffany uses is to have the girls but a rubber band on their wrists and anytime they experience negative self-talk they snap the elastic as a way of re-wiring the brain to not use negative self-talk.
These are just a few example of the what's taught in the program, which Tiffany says she's seen first-hand the difference in girls, and believes there's been many times when she was able to stop serious situations, such as sexual abuse from continuing and preventing suicide. The program uses various indicator to "flag" students who may be high-risk, as well, Tiffany has received personal Facebook messages from students after the session asking for help or letting her know how the program has changed them for the better.
This program can take a very emotional toll, but it's worth it. To see the success and the results we've had,  and knowing we made an impact, it's worth it – Tiffany Dowhan
The program has shown such positive results that it is now open to boys of the same grade levels. Tiffany did her first boys session earlier this year and it went over very well, "they need it just as bad as the girls. Everybody's got self-worth and self-talk issues and that's a huge part of what we're doing is helping them get rid of the bad and bring in the good."
There have been many cases that Tiffany has used the lessons she's taught in the program in her real life, "sometimes I'm up there talking and it'll hit me, 'Tiff why don't you do that or listen to your own advice'. If you come to my house you'll see affirmations everywhere, I have a vision board and affirmations all over. I look at something everyday that says I'm beautiful and worth it. Because sometimes even I don't believe it or I tell myself I don't deserve to be successful. So even I need it."
The program has received a lot of support in the Lakeland, with one of the biggest sponsors they have from the Bonnyville area. The Foundation is non-profit, through Arbonne's Charity Foundation. It does not receive government funding and is financed through donations. Tiffany hopes to expand the program to include a summer camp with horse therapy for at-risk girls.   There are many opportunities to sponsor the program or the bring the program to your school. To find out more about the program visit Tiffany Dowhan online.
Tiffany Dowhan is a Canadian Country Artist. She is working on her new album and finds inspiration for her music from personal growth and development, as well as the experiences she had in her personal life and through the High Heels and Spurs Foundation.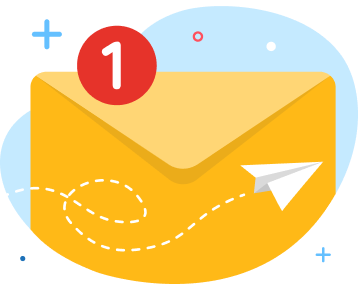 news via inbox
Get Connected! Sign up for daily news updates.