RCMP Focus on Seatbelts in October
During the month of October, the Traffic Safety focus as per the Alberta Traffic Safety Plan is on occupant restraints. The RCMP along with their law enforcement partners want motorists to ask themselves one simple question: 'What's holding me back?' The proper use of occupant restraints reduces the likelihood of sustaining an injury and decreases the severity of injury as well. Research and collision investigations show that seatbelts can significantly increase the chances of survival in a collision.
According to Alberta Transportation:
In 2013, there were 65 unbelted fatalities in Alberta;
Properly used seatbelts can reduce fatal and serious injury by 45-65 per cent depending on the type of vehicle and seating position;
There were 383 unbelted fatalities in Alberta between 2009-2013;

About 20 per cent of those fatalities were 18- to 24-year old men

Seatbelts work in conjunction with other safety devices and distribute the force of a collision evenly to the stronger parts of a person's body;
Passengers are not exempt from the consequences of fines, injuries or deaths resulting from not wearing a seatbelt;
Seatbelts save about a 1,000 lives per year in Canada;
Buckle up and tell your friends to do the same.
When a vehicle stops suddenly in a collision, any unrestrained persons or objects continue travelling at the same speed until they hit something. This can include any object in the vehicle, part of the vehicle or another occupant. The proper use of occupant restraints allows for other safety features, such as airbags, to be maximized. Airbags only function properly if the occupant is restrained in a proper position by a seatbelt. In the event of a collision seatbelts also keep occupants inside a vehicle's engineered life space which can withstand the force of many impacts. 'Protect yourself against the unpredictable. It takes seconds to buckle up and a lifetime to make up for a loss,' states Sgt. Boulianne of the Wood Buffalo RCMP Detachment.
The RCMP are asking motorists to keep safety in mind and buckle up. The use of a seatbelt should be an automatic reflex to getting into any motor vehicle, for drivers and passengers alike. Drivers are also reminded that they are responsible for any passengers under the age of 16 to be properly belted-in. Failing to comply with the laws will net drivers and/or passengers with a violation ticket wherein fines start at $115.00.
The awareness efforts on this important safety message is an on-going initiative, however during the month of October, motorists can expect to see even more enforcement and education surrounding the proper use of seatbelts.
*Press Release from RCMP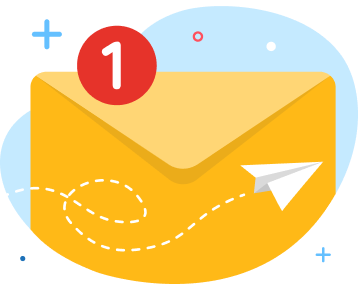 news via inbox
Get Connected! Sign up for daily news updates.