Coming off a Big Win The Bandits Are Ready for The Scott MacDonald Memorial
The Bonnyville Bandits, coming off a big win this past weekend against St. Paul, 57-6, coach Dan Jubinville says it was a great opportunity for the subs to hit the field. "We played a lot of our subs, it was good practice
Jubinville says when it comes to blowout games coaches have a certain etiquette to "keep it civil" and the game could've been "a lot worse." He was happy to give his backup line a chance to play and get a feel for the game. Jubinville says the St. Paul club had some trouble, "moving the ball and they're fairly young. They have some very good players on their team, it just wasn't working for them."
Coming off the big win, the Bandits are preparing for the football event of the season in Bonnyville, The Scott MacDonald Memorial. Scott MacDonald was a Voyageurs alumnus who passed away from cancer shortly after he graduated.  Some of the players wanted to honour Scott and the Memorial Game was born.  At the request of Scott's parents the Bonnyville Amateur Football Association donates to various groups within the community. This year's event will be held Saturday, September 26th, at Walsh Field.
"It's a triple header," explains Jubinville, "the Renegades play first, then us and the Voyageurs last. We'll be playing Cold Lake this weekend." Renegades take the field at 1:00 pm, Bandits follow at 3:30 pm and the Voyageurs at 5:30-6:00 pm. (All game times depend on the previous game finishing on schedule and may run later than expected.)
The event serves as a big fundraiser for the club who sells raffle tickets, silent auction items, and host a money-raising head shaving event. Last year the club raised over $19,000 which went towards installing the lights on Walsh Field. Jubinville, who in the past has shaved his head to raise money, says he won't be participating in the head shaving this year, "I'll be leaving it up to the other coaches to shave their heads." He was unsure is Voyageurs head coach Larry Godziuk would go bald for the event, but was pretty confident the Renegades head coach, Kevin Sartain, would not. In some light-hearted razzing Jubinville says of Sartain. "he's too much of a pretty boy to shave his head."
It's all in good fun, says Jubinville who notes the silent auction items this year are very impressive, "there's something for everyone; boys, girls, adults, whatever your interests."We have over 10 grand in prizes."
Jubinville is calling for a win on Saturday, having met up with Cold Lake in the pre-season and looking at the stats he's very confident his team will pull out the win in front of the home crowd. Walsh Field will be alive for the Scott MacDonald Memorial, starting at 1:00 when the Renegades take on Wainwright and closing with the Voyageurs meeting up against Westlock.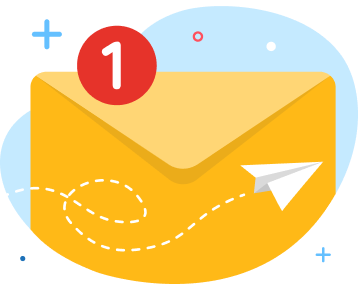 news via inbox
Get Connected! Sign up for daily news updates.