Jr B Hockey Requires Finding that Perfect Balance
When it comes to Jr B hockey, it's often a trade-off between work and hockey. Most of the players on the squad have a day job and most of those day jobs are in the oil industry, which means shift work and crazy schedules. For a lot of the men on the Cold Lake Jr B Ice it's a perfect combination of an understanding boss, flexible hours and a pure love of the game.
The Ice held training camp September 11-13th where 19 guys came out for the team, head coach Scott Hood says it would've been nice to see a few more players to make "two full teams to scrimmage" but he was able to capitalize on what came out and get a great idea where the team is heading into the season. There were a few vets who didn't make training camp and are still trying to find that perfect combination of work live and the love of the game.
"There's three or four veteran that just haven't shown up yet, or they're not sure if they're playing yet," Hood explains the guys have to find a way to work hockey into their lives. "They're in the real world, obviously I understand that, work comes first and if you can make it great, if not, we'll figure something out." It's not lack like beer league, there's still a lot of commitment required, it's just a matter of making sure you can play out the season before lacing your skates, "commitment is going to be my big thing this year. I understand if you got stuff going on, no big deal. Just you gotta make it when you can. It's only two and a half – three hours of practice a week and a couple of games. We gotta make use of our time."
Hood comes into the organization with high expectations, the club has secured dynasty status by winning five consecutive Northeast Alberta Junior B League Championships. Hood goes into the season wanting to capture that sixth title and be successful at provincials to earn a spot at westerns, dreaming big for a shot at the Keystone Cup. "It's no different from any other year, no matter who's coaching, you wanna win league, you wanna win provincials and get to westerns. "
The Ice were on the ice for Tuesday and will meet up for a practice tonight before taking on Lloyd in Wainwright for an exhibition match-up. Hood hails from Lloydminster and spent his Jr B career with the Bandits, but confidently states nerves are not a factor in the game. "I've been gone for a long time, I know the manager well, but other than that there's no real ties for me. It's exciting to meet them."
There's work to do before the line-up is finalized, explains Hood, "there's still moves to be made and cuts until we get our team ready. The guys that have played before know exactly what they want to do, that's why they're back."
League Opener will be in St. Paul, where the Ice meet for the Battle of the Lakeland against the Canadiens on October 2nd , Hood says it'll be a "good test for us and for St. Paul to see where everybody is at for the year." The Ice will have to wait till October 9th for a their home opener when the Canadiens are in town at Imperial Oil Place, game time 8:00 pm.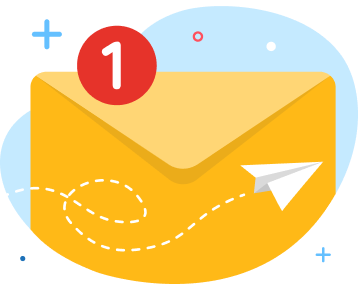 news via inbox
Get Connected! Sign up for daily news updates.