The MD & Town of Bonnyville Sponsor Bid for the World Jr A Challenge
Bonnyville may play host to high calibre hockey as a committee to bring the World Jr A Challenge to the town will submit a bid to host the elite tournament. In support of the bid, both the Town of Bonnyville and The Municipal District of Bonnyville have agreed to sponsor the event.
Committee representatives, Robb Hunter and Richard Wurst, presented Bonnyville town council with the sponsorship opportunity on August 25th, 2015. "The town is going to sponsor a team for $15 000," explains Mayor of Bonnyville Gene Sobolewski, "we're also going to be looking at least putting up 50 percent of the rental cost of the C2."
The tournament, should the bid be successful, will be held in December of 2016 at The Centennial Centre in Bonnyville, however, Mayor Sobolewski explains neighbouring communities are likely to benefit from the event. "We're going to be spreading the love around" the Mayor explains, "we're going to have exhibition games elsewhere, so we're hoping that we'll be able to get sponsorship from other communities. Say, The City of Cold Lake, we would love to be able to hold a game or two over there."
"We believe in this program," Mayor Sobolewski says Bonnyville is the perfect community to host such an event, "we came in third, in all of Canada, in Hockeyville. We beat out some fairly larger populations, just by the number of votes that we put in. We are a hockey community."
Mayor Sobolewski says the bid may be easily won, "we're not aware of any other teams or any other towns or cities from Alberta that are putting forward an application. "
"We are a hockey town, there's no way of getting around it!" proclaims Mayor Sobolewski.
Committee member, and long-time voice of The Bonnyville Jr A Pontiacs, Robb Hunter, says the town and MD recognize the benefits of hosting such an elite tournament. "It's going to be a huge economic spin-off and what it means for the town. This is something they wanted to support."
Hunter says part of the stipulations of the bid was that Hockey Canada needed to see the community support behind bringing the event to town. "Honestly, Hockey Canada had come to me and said if it was a municipal-owned building that we were operating out of, they would expect to see in the bid package that the municipalities that owned the building would step-up and offer sponsorship."
The MD passed a motion on Wednesday, August 26th, to match the town's rental sponsorship and offered up the remaining 50 percent of the costs of the space at the C2. "If that wasn't going to be the case than I don't know how far our bid would've went from there," Hunter explains how crucial it was for the MD to support the bid.
"It sure means a whole lot for their support," Hunter says, "it really makes it more of a serious bid and it has to make Hockey Canada sit up and take notice of what we're doing here in Bonnyville."
This isn't a small sponsorship, Hunter explains, "the facility costs really are quite large, we basically need to take over the entire facility, if our bid is successful, in December of 2016. For them to recognize what it would mean for the community, I think there's some pretty smart people on both councils. For them to offer the facility the way that they have is really going to make our bid that much better."
Hunter explains the committee will release a full sponsorship list (hopefully with an announcement that the bid was successful in the near future). "We've had a number of businesses and community groups that have stepped out and said they want to be a part of our bid. We're still looking for more community groups, businesses or corporations who want to either pledge their support financially or perhaps pledge their employees as volunteers."
Volunteers are vital to the tournament which is a major hockey event, Hunter explains, "it is a major international hockey tournament, with guys that are going to be drafted in the first round of the NHL entry draft. You look up and down the list of alumni of the guys who have played in this tournament and it is a long list of NHL players. In 2010 Nial Yakupov, of the Edmonton Oilers, played in this tournament. Our own Justin Fontaine, of the Minnesota Wild, played in this tournament when he was a member of the Pontiacs. It's a long list of alumni and the hockey is tremendous."
The bid goes to Hockey Canada on September 1st, 2015, but it doesn't end there says Hunter. "We're going to continue to work on our bid package even after its been submitted," Hunter explains, "there's no sense in slowing down. We're going to anticipate that we're going to get the event. We expect to hear the good news by the middle of October, if not a little bit sooner."
"We're up for the task," Hunter declares. To get involved, as a volunteer or sponsor, you may contact Robb Hunter at 780-826-8785.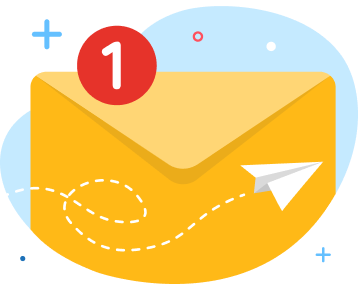 news via inbox
Get Connected! Sign up for daily news updates.